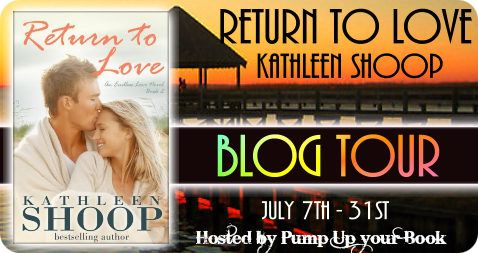 Welcome, Kathleen!
A Spicy, Sweet love story… And soup. Both make life better.
The wide shores of the Outer Banks provide the perfect backdrop for a moving love story. Seriously, how can an author go wrong with that as the setting? Add attraction, laughter, a dash of uncertainty and in the end—profound, abiding love; and you have the ingredients that combine to make a compelling novel. Return to Love is the second book in the Endless Love series. And, although readers saw the couple—April and Hale—fall in love in Home Again, book two will allow readers to witness the deepening of their love. 
I know it's tricky to write romance about a couple who is already married, but due to Hale's service in Vietnam Return to Love shows the rekindling of their delicate relationship. In many ways their love is newly in bloom—in some ways their love is anchoring itself in the type of experience that couples recall later as a defining moment in their lives.
Now, don't worry, this isn't a doom and gloom tome—remember for me, laughter and lightness are vital elements for any romantic story to succeed. To that end, Hale tries to "make" April better and everyone knows when men try to "fix" things like their wives, humor is a must! I've given April a chance to heal her heart after a difficult birth by busying her hands. April spends her days harvesting oysters and learns to cook with a practiced chef, again—humor required. Like life, true romance embodies all the emotions human's can experience. Like a good recipe, the flavors combine to create a rich, inspiring taste. Readers will find delectable recipes at the end of the book—including a spicy, sweet potato soup… the perfect embodiment of April and Hale's love.
Thank you for spending time with us and our readers!
---
About the Author
Amazon Top-100 Bestselling author, Kathleen Shoop, holds a PhD in reading education and has more than 20 years of experience in the classroom. She writes historical fiction, women's fiction and romance. Shoop's novels have garnered various awards in the Independent Publisher Book Awards, Eric Hoffer Book Awards, Indie Excellence Awards, Next Generation Indie Book Awards and the San Francisco Book Festival. Kathleen has been featured in USA Today and the Writer's Guide to 2013. Her work has appeared in The Tribune-Review, four Chicken Soup for the Soul books and Pittsburgh Parent magazine. She lives in Oakmont, Pennsylvania with her husband and two children.
Her latest book is the romance, Return to Love.
For More Information
---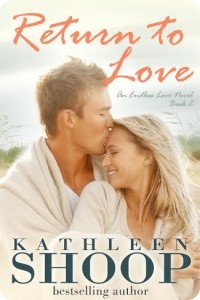 About the Book:
April and Hale Abercrombie's love is tender and sweet. While he serves in Vietnam, their marriage is marked by trust and the belief that they will grow old together with a gaggle of grandchildren at their feet. But, their charmed marriage changes in the face of losing their newborn daughter.
On leave from his tour, Hale can barely wait to hold his wife and her help her heal. When he arrives, his embrace, his touch, and his love are as perfect as April remembered. Their reunion is passionate and their physical connection is strong and soothing. But, April's heartache remains.
Hale stumbles through his attempts to prove to April that their future will be rich and full of wonder. His good-hearted, but take-charge approach causes her to retreat. Even in grief, April can see Hale's earnestness, yet she finds solace in putting space between them. With a short time before Hale must return to war will they see that real love endures in the face of adversity, that their marriage can be strengthened even when it looks as though all is lost?
Set on the beaches of the Outer Banks, Return to Love is the second book in the Endless Love series. Book one, Home Again, was named a finalist in the 2014 Next Generation Indie Book Awards.
For more information:
Presented by: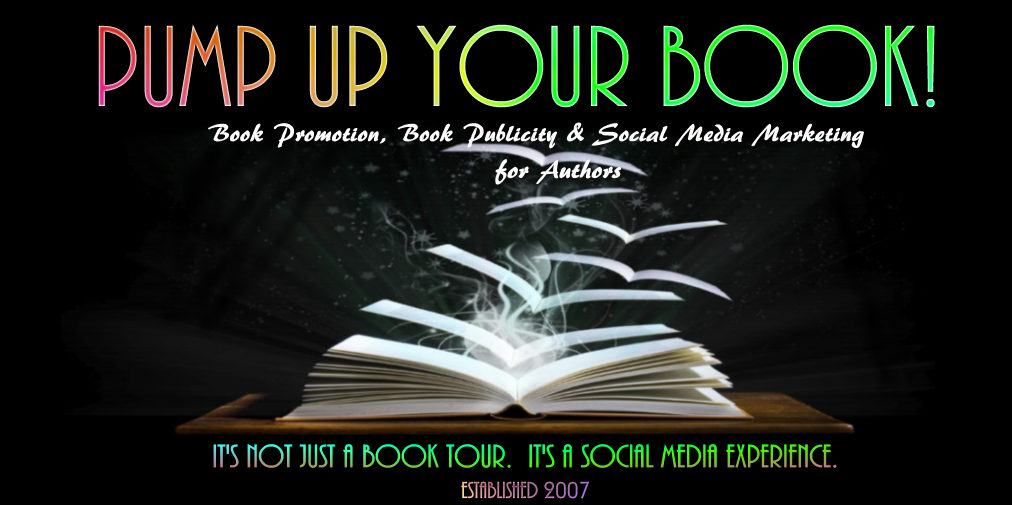 Visit at www.PumpUpYourBook.com