It is with great pleasure we, at My Book Addiction and More welcome Erin Quinn,awarding winning author of  "Mists of Ireland"  today….
WELCOME, ERIN QUINN
Good morning,Erin,and thanks for being here at My Book Addiction and More today…
Thanks for inviting me to be a guest!  I love your site.
MBA: Thank you,Erin,for being our guest and we are so glad you love our site.
MBA:  Erin,tell us a little about yourself?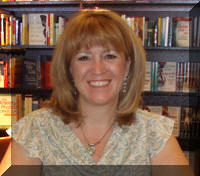 I am the author of the Mists of Ireland Series as well as 3 stand alone novels.  My books have been called "riveting," "brilliantly plotted" and "beautifully written" and have won, placed or showed in the Booksellers Best, WILLA Award for Historical fiction, the Orange Rose, Golden Quill, Readers Crown, Best Books, and Award of Excellence. I live in Arizona, have been happily married for 23 years (gasp!) and I work full time as
well as write. 
MBA:  Tell us a little about your Halloween Anthology?
       Two writer friends (Calista Fox and Mary Leo) and I cooked up the idea for our Halloween anthology while at the RWA National conference this year.  Yes, we were in the bar.  🙂  I love a good ghost story and when I found out that both Calista and Mary did too, we started brainstorming and a book was born.  The Anthology is called A Touch of Twilight and my story within it is A Shiver at Twilight (excerpt).  In A Shiver at Twilight, a tragedy from the past haunts the house where Carly and JD are trapped for one terrifying Halloween night.  The sparks fly between the two of them, but will they survive to explore the flames of passion they ignite?
MBA: Tell our readers a few tidbits about your upcoming project(s)?
      I am a very busy girl lately.  I have two books I'm working on and another story for a Valentine's Day anthology.  I love creating stories and I get so jazzed every time I get to start something new.  I'm not ready to talk about any of my projects though–the ideas are still too new and vulnerable.  🙂  But I think my readers will like what I'm cooking up!
MBA: Tell our readers a little about your latest release(s)?
       Haunting Embrace–the last in my Mists of Ireland series–hit bookstores on October 4.  I'm very excited about this book because not only does it wrap up my series, but it allowed me to explore a hero to die for–Áedán Brady–once the most powerful druid ever known,  For eons Aedan has been imprisoned by a curse…until Meaghan Ballagh sets him free.  Meaghan is thrust back in time, where she and the devastating Áedán become ensnared by echoes of the past.  She cannot trust him and yet she cannot resist him either.
To survive, she must piece together the history that binds them and break the curse that has doomed their love throughout time…..
MBA:  What relaxes you after a long day of deadlines,family and a hard day?
            Before I was a writer, I was a reader and I still love to read as much as ever.  I don't usually read in my own genre unless it's something I just can't resist.  Mostly I read a lot of regency and contemporary romances and nothing relaxes me like a hot bath and a good book that I didn't have to write, lol.
MBA:  Now,Erin,tell our readers where to find you and where your books are available?
Speaking of giveaways–would love to give an autographed copy of Haunting Beauty to one lucky commenter so…talk to me.  🙂
**GIVEAWAY**
***YOU READ IT,DEAR COMMENTERS. Erin Quinn is giving away an autographed copy of "HAUNTING BEAUTY" so talk to her…..***
Open to U.S residents only.No P.O. Boxes,please.
Giveaway will run from today Oct 27 until Nov 3,2011.
**GOOD LUCK EVERYONE**
From the author's website:
Order Erin's Books:
Amazon      Barnes & Noble      Books-a-Million      Indie Bound

Haunting Beauty 2009 writing as Erin Grady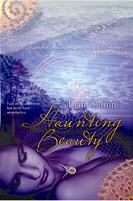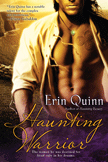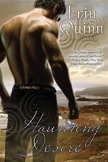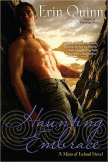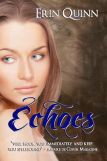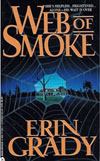 THANK YOU, ERIN,FOR TAKING THE TIME OUT OF YOUR BUSY SCHEDULE TO VISIT WITH US TODAY and for doing this awesome giveaway….
Now readers,commenters go forth and read and comment….