IT IS OUR PLEASURE TO WELCOME,GILLIAN BAGWELL,AUTHOR OF HISTORICAL FICTION, TO MY BOOK ADDICTION AND MORE TODAY!!!

From the author's website:
–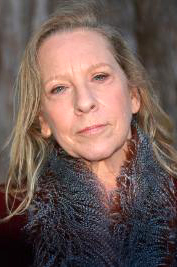 :- Biography -:-
Gillian Bagwell grew up in Berkeley, California, and began her professional life as an actress, studying at
the University of California Berkeley and the Drama Studio London at Berkeley before relocating to Los Angeles to pursue a career in film and television. She moved into directing and producing theatre, founding The Pasadena Shakespeare Company, where she served as artistic director for nine years, producing thirty-seven critically acclaimed productions.
She united her life-long love of books, British history, and theatre in writing her first novel, The Darling Strumpet, based on the life of Nell Gwynn. Her second novel, The September Queen, is the first fictional account of the perilous and romantic odyssey of Jane Lane, an ordinary English girl who risked her life to help the young Charles II escape after the disastrous Battle of Worcester in 1651 by disguising him as her servant. Gillian recently returned to Berkeley and is at work on her third novel, about the formidable four-times widowed Tudor dynast Bess of Hardwick.
Website: http://gillianbagwell.com
Find Gillian at: Library Thing     Twitter  LinkedIn    Facebook
PRESENTING GILLIAN BAGWELL and Charles II
                                                                                                                           (Charles 1651 Engraving)
Jane Lane and the Royal Miracle
The defeat of Charles II by Cromwell's forces at the Battle of Worcester on September 3, 1651 set off one
of the most astonishing episodes in British history – Charles's desperate six-week odyssey to reach safety in France, which came to be known as the Royal Miracle because he narrowly escaped discovery and capture so many times.
Charles and his ragged and outnumbered army knew that all their hopes rested on the outcome of the
day.  Their bloody rout ended the Royalist cause.  Once Charles had been convinced that the best he could do was survive, he fled as his supporters made a last ferocious stand, and legendarily dashed out the back door of his lodgings as the enemy entered at the front, slipping out the last unguarded city gate.
From that disastrous night until he finally sailed from Shoreham near Brighton on October 15, he was on
the run, sheltered and helped by dozens of people – mostly simple country folk and very minor gentry – who could have earned the enormous reward of £1000 offered for his capture, but instead put their lives in jeopardy to help him.
For most of the time Charles was traveling, he was riding with a woman, and disguised as a servant.  It was an improbable scheme.  He was a noticeable man, six feet two and very dark, yet time after time he rode right under the noses of Cromwell's soldiers without being recognized.
  (Jane Lane, Charles, and Lascelles)
He was in grave danger of capture and death throughout his 600-mile journey (which can be recreated
by following the Monarch's Way footpath), but the experience was strongly formative.  After his restoration to the throne he told the story frequently for the rest of his life, and the hardships he endured gave
him an understanding of the common people such as no other king had had.  If he hadn't escaped, England's history would likely have come out quite differently.
Gillian Bagwell's novel The September Queen, the first fictional account of Jane Lane, an ordinary Staffordshire girl who risked her life to help the young Charles II escape after the Battle of Worcester, was
released on November 1.  Please visit her website, www.gillianbagwell.com, to read more about her books and read her blog Jane Lane and the Royal Miracle www.theroyalmiracle.blogspot.com, which recounts her research adventures and the daily episodes in Charles's flight to freedom.
Thank you Gillian, for taking the time out of your busy schedule to visit with us today.
So readers go forth and tweet,facebook,like,purchase and read "THE SEPTEMBER QUEEN" by Gillian Bagwell…..
THE SEPTEMBER QUEEN
GILLIAN BAGWELL
Berkley Trade; 1 edition (November 1, 2011)
ISBN-10:0425243230
ISBN-13: 978-0425243237
Jane Lane is of marrying age, but she longs for adventure. She has pushed every
potential suitor away-even those who could provide everything for her. Then one
day, adventure makes its way to her doorstep, and with it, mortal danger.
Royalists fighting to restore the crown to King Charles II implore Jane and her family for help. They have been hiding the king, but Cromwell's army is on his scent. Jane must transport him to safety, disguised as her manservant. As she places herself in harm's way, with peril awaiting at every turn, she finds herself falling in love with the gallant young Charles. And despite his reputation as a breaker of hearts, Jane finds herself surrendering to a passion that will change her life forever.
Available at:Amazon:
 http://www.amazon.com/September-Queen-Gillian-Bagwell/dp/0425243230/ref=sr_1_1  ie=UTF8&qid=1320158732&sr=8-1
Barnes & Nobles:
http://www.barnesandnoble.com/w/september-queen-gillian-bagwell/1100156141
***GIVEAWAY***
Thanks to the author and publisher we are offering 1 lucky commenter a print copy of "THE SEPTEMBER QUEEN" by Gillian Bagwell. Giveaway open to U.S. residents only and will run from today November 3 until November 10,2011. No P.O. Boxes,please. Please comment on the review of "The September Queen" at My Book Addiction Reviews.
GOOD LUCK EVERYONE!!
Follow this link to the review of "The September Queen":http://mybookaddictionreviews.wordpress.com/2011/11/01/the-september-queen-by-gillian-bagwell-review/