PENGUIN GROUP/BERKLEY TRADE  AND MY BOOK ADDICTION AND MORE "SPOTLIGHTS", WOMEN'S FICTION AUTHOR:
 CLAUDIA WELCH!
*All images and information from the author's website*
BIO
Claudia Welch graduated from the University of Southern California with a degree in English. She is an Alpha Phi alumnae. Writing as Claudia Dain, she was first published in 2000; for more about her romance publishing history, visit www.claudiadain.com. A Los Angeles native, she currently lives in North Carolina with her family.
FOR INFO VISIT CLAUDIA AT:  www.claudiawelch.net
***
SORORITY SISTERS
CLAUDIA WELCH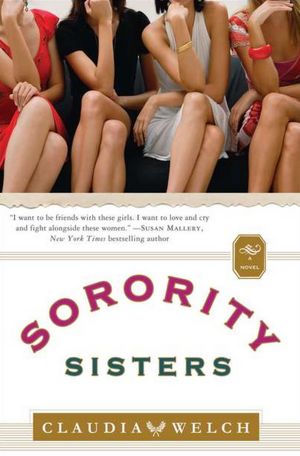 Berkley Trade June 5, 2012
Publisher: Penguin Group (USA) Incorporated
Publication date: 6/5/2012
Pages: 400
When life doesn't give you sisters, make your own.
In 1975, trying to find a place to belong, they join a collegesorority.
Laurie was looking for a place to call home, even if it was only for the four years of college. She knew whatever bonds she made wouldn't last. Life had taught her that.
Karen, as usual, was doing what her mother told her to do, even though she was afraid she wasn't pretty enough to be a sorority girl.
Ellen was looking for friends, and the free beers that came with mandatory fraternity exchanges, and if her dad had to dig deep into his bank accountto foot the sorority bill, so much the better.
Diane, sexy and confident, guys trailing after her like wolves on the scent, is the kind of woman other women hate, until her mask slips.
In the same pledge class, they found each other. Through parties and pranks, finals week and skipped classes, boyfriends and bad break-ups they forge a bond built on laughter and trust that takes them by surprise. No one expected it to last beyond college graduation. But some bonds are too strong to break.
Now they're sisters.
And with sisters, it's not about what happens. It's about no matter what happens.
AVAILABLE AT:
BARNES AND NOBLE
http://www.barnesandnoble.com/w/sorority-sisters-claudia-welch/1104878036?ean=9780425247433&itm=2&usri=claudia+welch
AMAZON
http://www.amazon.com/Sorority-Sisters-Claudia-Welch/dp/0425247430/ref=sr_1_5?ie=UTF8&qid=1325452584&sr=8-5
BAM
http://www.booksamillion.com/p/Sorority-Sisters/Claudia-Welch/9780425247433?id=5254524425808
INDIE BOUND
http://www.indiebound.org/book/9780425247433
POWELL'S BOOKS
http://www.powells.com/biblio/62-9780425247433-0
****
We hope you have enjoyed our "Author Spotlight" with Claudia Welch!
Please spread the word to your friends and on your social networks!
****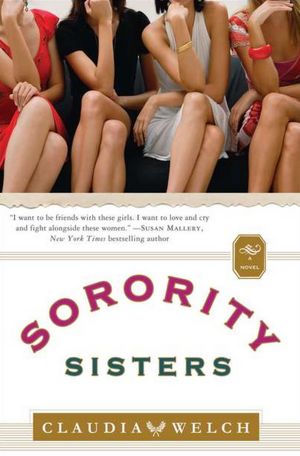 Check back for our "Thoughts" on "Sorority Sisters" by Claudia Welch.
***
Remember to pick up a good book,relax,and tell a friend!
HAPPY WEEKEND EVERYONE!!