ABOUT THE BOOK….
Title: A Dream Called Marilyn
Author: Mercedes King
Publisher: Triumph Productions
Pages: 177
Genre: Historical / Modern Historical / Psychological Thriller
Format: Kindle
In the summer of 1962, nothing could prepare Dr. Charles Campbell for his first meeting with new client, Marilyn Monroe. A reputable L.A. psychiatrist, he's been hired by a studio executive to treat and subdue the star, no matter what it takes. Although he's been warned about Ms. Monroe's unpredictability, she's not what he expected. Gaining Marilyn's trust means crossing doctor-patient boundaries, and trying to separate fact from Hollywood-fed-rumors proves destructive to both Charles' career and his personal life. As Marilyn shares her secrets and threatens to go public with information that could destroy President Kennedy's administration, Charles' world turns upside-down. He sinks deeper into her troubles than he should, but Charles becomes determined to help her, even though it means endangering Marilyn's life and risking his own.
For More Information
A Dream Called Marilyn is available at Amazon.
Discuss this book at PUYB Virtual Book Club at Goodreads.
****
MEET THE AUTHOR…
A founding member of Sisters in Crime Columbus, Ohio (affectionately dubbed SiCCO), Mercedes King can be found elbow-deep in research, reading, or enjoying the local bike path. Combining her love of pop culture with history, she created A Dream Called Marilyn, a fictional take on the last weeks of Marilyn's life. With an unquenchable thirst for a bygone era, she's also written O! Jackie, a fictional take on Jackie Kennedy's private life–and how she dealt with JFK's affairs. Short story fans would enjoy The Kennedy Chronicles, a series featuring Jackie and Jack before the White House and before they were married. Visit Mercedes' website at www.mercedesking.com to find out more.
For More Information
 FOLOW THE TOUR….
First Chapter Reveal at Pump Up Your Book
Tuesday, April 7
Book Review at Books Reviews ETC.
Wednesday, April 8
Guest Blogging at The Story Behind the Book
Thursday, April 9
Interview at Examiner
Friday, April 10
Book Featured at The Literary Nook
Monday April 13
Interview at The Writer's Life
Tuesday, April 14
Book Review at My Book Addiction and More
Wednesday, April 15
Interview at As the Page Turns
Thursday, April 16
First Chapter Reveal at Read My First Chapter
Monday, April 20
Interview at PUYB Virtual Book Club
Tuesday, April 21
Interview at Beyond the Books
Wednesday, April 22
Book Review at Tales of a Book Addict
Thursday, April 23
Guest Blogging at Lori's Reading Corner
Friday, April 24
Interview at Pimp That Character
Monday April 27
Book Review at Quirky Book Reviews
Tuesday, April 28
Book Review at Deal Sharing Aunt
Wednesday, April 29
Book Review at Must Read Faster
Thursday, April 30
Book Review at My Life Loves and Passion
Presented by: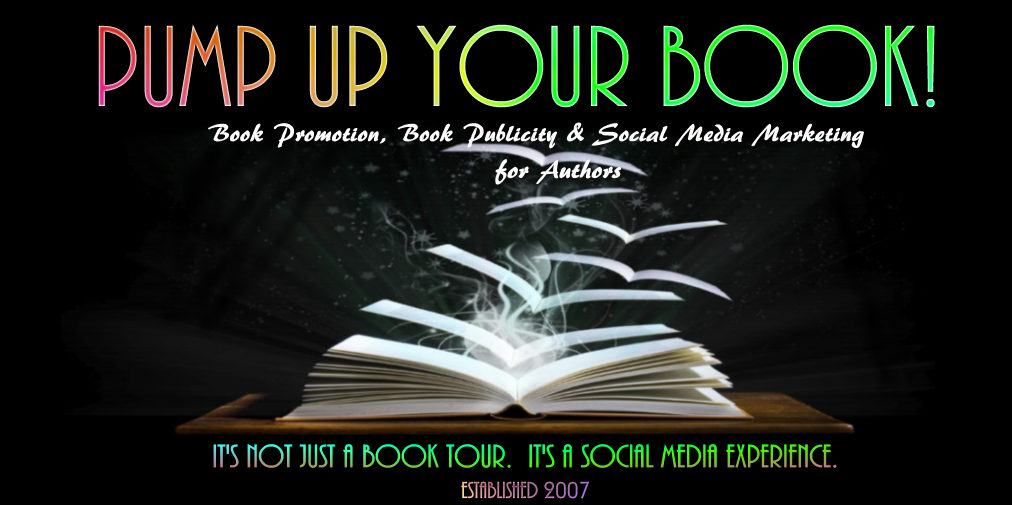 MY THOUGHTS:
A DREAM CALLED MARILYN by Mercedes King is an interesting Psychological Thriller about Marilyn Monroe. The intrigue of Marilyn Monroe's life and death is still in readers minds after all these years.
Ms. King has written a fast paced, intriguing tale of a Psychologist who was hired to subdue Marilyn at all cost, including death. An enjoyable and satisfying read! Leaves the reader with questions and wondering how much is truth and how much is fiction. We have all heard the stories… An interesting and unique tale of passion, suspense and a dream that was Marilyn Monroe.
* Received for an honest review from the publicist and/or author*
Rating : 4
Heat rating : Mild
Reviewed by : AprilR, Courtesy of My Book Addiction and More