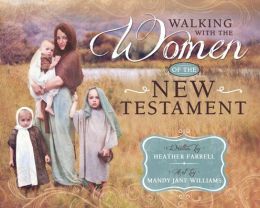 About the book:
Overview
With questions about women's roles in the Priesthood, studying the New Testament proves a useful tool. The New Testament contains accounts of over 50 women and their interactions with Christ and the early Church. With beautiful artwork, charts, historical information, and study tools, this book delves into the lives of these faithful women and shows God's great love for them and their great role in His plan.
ISBN-13:

9781462114214
Publisher: Cedar Fort, Incorporated/CFI Distribution

Publication date:

11/11/2014
Pages: 304
Order your copy:  "Walking with the Women of the New Testament" are now available through Amazon!
***
About the author: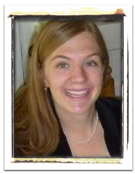 Heather Farrell's love for the scriptures began young, when at the age of 11 she hid a flashlight under her pillow so she could read the Old Testament late at night. Her love for the women in scriptures began when, her oldest son was born around Christmas time and she felt a kinship with Mary, the mother of Jesus. As she began to research Mary she realized that there were hundreds of women in the scriptures, but very little had been written about them. Excited by all the women she discovered, she began sharing what she learned on her popular blog, Women in the Scriptures (womeninthescriptures.com). Primarily self-taught in the scriptures, Heather is a testament to the truth that becoming a scholar of the gospel is not beyond anyone's reach, it just takes a inquisitive mind and the companionship of the Holy Ghost. Heather grew up in Idaho but currently lives in Boone, Iowa with her husband, four children, two sheep, a goat and a flock of chickens.
Visit: http://www.womeninthescriptures.com/2014/09/pre-order-walking-with-women-of-new.html
***
"Walking with the Women of the New Testament" blog tour schedule:
***
Presented by:
***
MY THOUGHTS:
WALKING WITH THE WOMEN OF THE NEW TESTAMENT by Heather Farrell is an interesting  New Testament Study/Latter Day Church of Saints/Mormonism.
Did you know Elisabeth. Martha. Mary. Lydia, and their legacy of faith? Some I know more about than others. In this title, you will find some historical background information on more than just these four, illustrations (which I must say are gorgeous), charts, study tools, and so much more.
This book is for women of any faith, I believe, rather you are Baptist, Holiness or Catholic. Well written, with beautiful illustrations, and well researched information. Any woman of faith will enjoy this title, I believe. Well done.
*Received for an honest review from the publisher*
Rating: 4
Heat rating: N/A
Reviewed by: AprilR, courtesy of My Book Addiction