MBA&M IS PROUD TO PRESENT A BOOK SPOTLIGHT FOR:
ENDING ADDICTION FOR GOOD
By
CONSTANCE SCHARFF,Ph.D.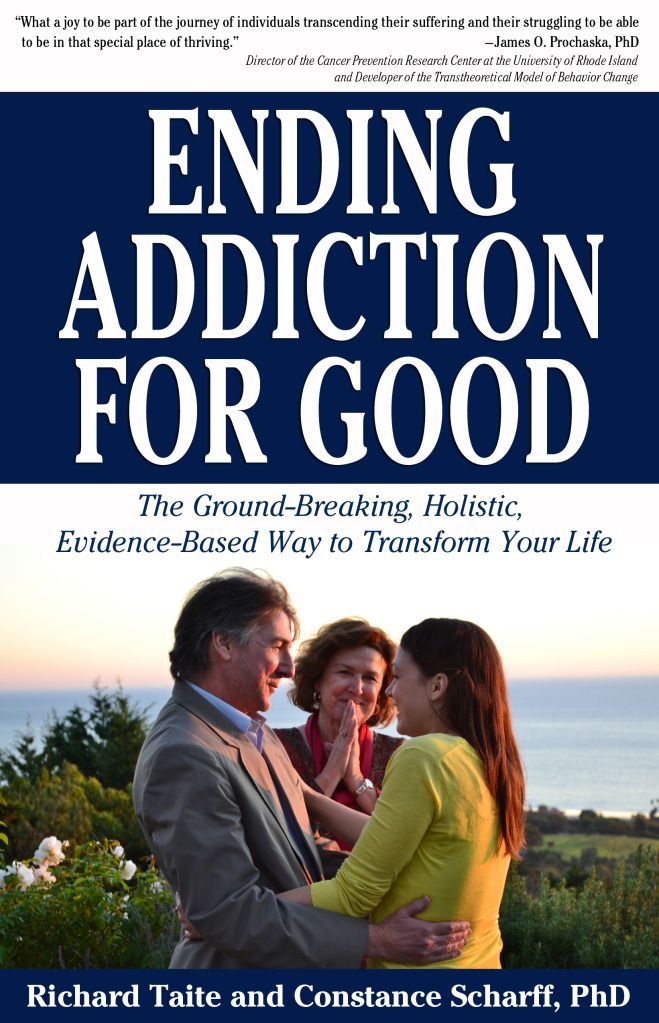 Virtual Book Tour November 15 – December 14, 2013 
ABOUT CONSTANCE SCHARFF
Constance Scharff has a Ph.D. in Transformative Studies, specializing in addiction recovery. She is a researcher with the Institute for Creative Transformation and the world's leading expert on using ecstatic spiritual experience to maintain long-term sobriety. Her ground breaking publication, "Filling the God-shaped hole: Reframing alcoholism as an opportunity for spiritual transformation," is available from UMI Research Press. She is also a Transformative Studies and Addiction Research Consultant for Cliffside Malibu, a leading addiction treatment center in Malibu, California. Dr. Scharff writes for a variety of  journals and speaks to healing professionals on helping addicts in recovery maintain their sobriety.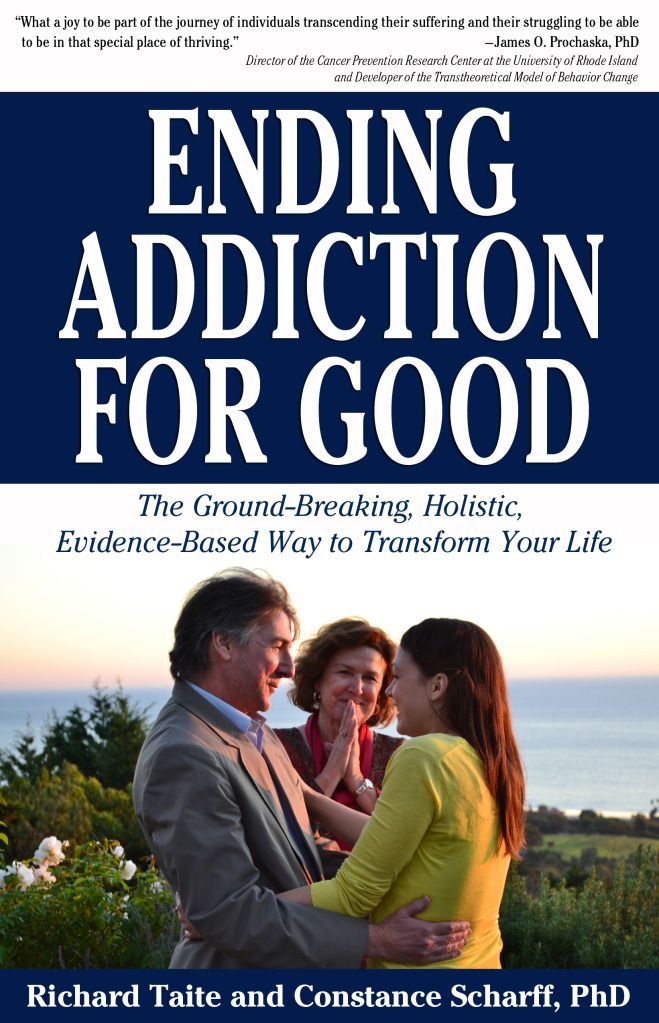 ABOUT ENDING ADDICTION FOR GOOD
In Ending Addiction for Good, authors, Taite and Scharff present their personal true-life struggles with addiction and how they eventually overcame their problems. Each discovered solutions that were widely understood in the treatment community, but not put together into a comprehensive, holistic treatment protocol. Using this knowledge, Taite created the Cliffside Malibu addiction treatment center. Scharff became an addiction researcher, delving into the scientific evidence base to learn how addiction grabs hold of addicts and how, exactly, addiction is overcome.
Taite and Scharff delve into the nature of addiction and addiction recovery, focusing on addiction as a behavioral disorder. They suggest that at least in early sobriety, a focus on facing and healing past painful or traumatic episodes is of utmost importance in overcoming addiction. To do this, they introduce readers to the "Stages of Change" model, a method of creating psychological change developed in the 1990s, to help addicts at any stage of readiness to change – from complete denial to a deep understanding of and willingness to overcome their addiction. The authors also provide a brief discussion on many of the concomitant treatments that an addict may need in addition to in-depth psychotherapy – so that body, mind, and spirit are all treated simultaneously. This book brings a strong message of hope: recovery is possible for even the most desperate addicts.
Ending Addiction For Good Virtual Book Publicity Tour Schedule
Thursday, November 15
Guest blogging at My Devotional Thoughts
Friday, November 16
Interviewed at Examiner
Tuesday, November 20
Interviewed at Review From Here
Wednesday, November 21
Guest blogging at Allvoices
Monday, November 26
Interviewed at As the Pages Turn
Wednesday, November 28
Guest blogging at Open Salon
Thursday, November 29
Interviewed at Divine Caroline
Friday, November 30
Interviewed at Pump Up Your Book

Tuesday, December 4
Interviewed at Broowaha
Wednesday, December 5
Guest blogging at Literarily Speaking
Thursday, December 6
Interviewed at Literal Exposure
Monday, December 10
Guest blogging at Shine
Wednesday, December 12
Interviewed at The Writer's Life
Thursday, December 13
Interviewed at American Chronicle
Friday, December 14
Interviewed at Digital Journal