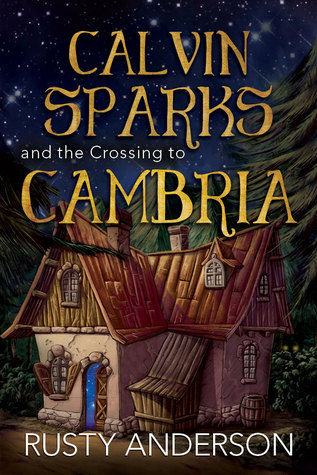 About the book:
When Calvin discovers a mysterious cabin in the woods, it seems like the world's coolest clubhouse! But there's more to this place than he knows. Hidden inside the cabin is a portal to another world, and Calvin's not the first person in his family to use it. Filled with action, adventure, mystery, and magic, this story is sure to entertain kids and parents alike.
Print Length: 270 pages
Simultaneous Device Usage: Unlimited
Publisher: Cedar Fort, Inc. (November 9, 2014)
Sold by: Amazon Digital Services, Inc.
Language: English
ASIN: B00PGC38KG
Find Calvin Sparks on Amazon, Barnes and Noble, and iTunes.
***
About the author:
Rusty discovered his passion for writing at an early age. When he was in the fourth grade he was given an assignment to write, illustrate, and bind a book. He liked it so much, he wrote three––most of which were pretty awful. One of those books, however, received accolades at a district writing competition.
Originally from California, Rusty is no stranger to apple boxes and packaging tape. He attended three different middle schools and two different high schools between California and Utah. He lived in Guatemala, learned to speak Spanish, and eventually made his way back to Utah, where he graduated from the University of Utah. Rusty's first job out of college was the editor of a monthly Utah newspaper. For the past thirteen years he has been working in graphic design and marketing.
On the weekends, Rusty stays up late playing games and watching movies with his family. He and his wife, Jayne, reside in the beautiful mountains in Heber Valley with their six children.
***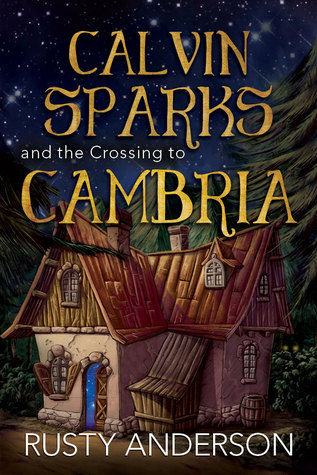 ***
MY THOUGHTS:
Calvin Sparks and the Crossing to Cambria
by Rusty Anderson is an interesting 
Children's Books
/
Action & Adventure/
Science Fiction, Fantasy & Scary Stories
. A fast paced tale of fantasy, science fiction, with a bit of magic and lots of adventure. Oh, and I forgot the sword play. Perfect for any young reader who enjoys action, adventure, and a bit of magic. If you enjoyed HARRY POTTER, you will enjoy this tale. Well written with wonderful imagery, and action. It will keep the reader engaged. A wonderful addition to any readers library, rather young or old.
*Received for an honest review from the author and/or publisher*
Rating: 4
Heat rating: N/A
Reviewed by: AprilR, courtesy of My Book Addiction and More