MBA&M PRESENTS COMING SOON TO A BLOG HERE YOU…..
BARBARA CAMERON
*All information,images,and facts from the publicity website*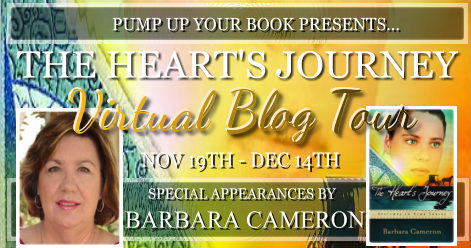 Join Barbara Cameron, author of the Amish fiction, The Heart's Journey, as she tours the blogosphere November 19 – December 14 2012……
ABOUT BARBARA CAMERON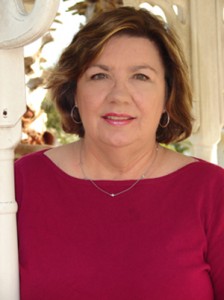 Barbara Cameron is CBD, CBA and ECPA bestselling author of 35 books (including an exciting new series Stitches in Time for Abingdon Press) including fiction and nonfiction books for Abingdon Press, Thomas Nelson, Harlequin, and other publishers.
Barbara has sold three films to HBO/Cinemax and is the first winner of the Romance Writers of American Golden Heart Award.
Her two novellas won 2nd and 3rd place in the Inspirational Readers Choice Contest from the Faith, Love and Hope chapter of RWA.  Both were finalists for the novella category of the Carol Award of the American Christian Writers Award (ACFW).
Her latest book is the Amish fiction, The Heart's Journey.
Visit Barbara on the web at www.BarbaraCameron.com.
Stalk Barbara!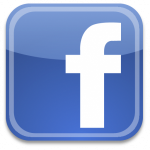 BUY ONLINE
ABOUT THE HEART'S JOURNEY
Naomi knows she should be excited about her upcoming wedding but she remains unmoved. Not only are her feelings for her fiance lackluster but she believes he may see her more as a servant than a partner. And he's so controlling. Is it too late to back out of the marriage? While praying for God's guidance, Naomi takes a break from her duties as a quilter and travels with her grandmother to Pinecraft, Florida. Along the way Naomi finds herself becoming attracted to Nick, their Englisch driver and friend, and the two begin to fall in love. The journey soon becomes one in which Naomi explores her most secret dream for love. But can she veer off the "safe" path she'd envisioned for her life to marry Nick?
Paperback: 288 pages
Publisher: Abingdon Press (October 2012)
Language: English
ISBN-10: 1426714335
ISBN-13: 978-1426714337
Book Excerpt:
She should be the happiest young woman in Paradise.
But Naomi dreaded being asked about her upcoming wedding. She feared she'd scream if one more person asked her
about it.
Marriage in her Amish community was more traditional than an Englisch marriage, to be sure. But she'd never thought she'd have to change so much to please the man she would
soon marry.
Sighing, she set her quilting aside, got up, and walked over to look out the front window. Business had been brisk that morning at Stitches in Time, the shop where she worked with
her grandmother and two cousins.
Stitches in time . . . and place: she and her two cousins were working together as they had played and studied together all their lives. Their wise grandmother had bought this place and they'd all fixed it up, and now they created items for sale. Naomi quilted, Mary Katherine was a master weaver, Anna knitted, and their grandmother, Leah, created little Amish dolls and other crafts. They were two generations of Amish women who were bound by strong threads to each other as well as to their creativity and their community.
Here in this shop crowded with colorful quilts and handknitted items, with fabrics galore and every single thing you could ever need to quilt or knit or sew . . . well, she should feel like she was in heaven—working on a quilt and helping customers at this very successful shop, with family members who loved her.
Instead, she felt more and more false, covering up how she felt, wearing a mask each day.
"Looking for someone?" her grandmother asked, smiling as she looked up from tallying the day's receipts. "Is John coming to pick you up after work?"
Everyone thought it was a sign of his attachment, his devotion to her, that he came for her nearly every day after work. In fact, it was a way of keeping track of her, of making certain
that she didn't make other plans.
She'd become so cynical. It was It was enough to make her sigh but she noticed her grandmother was still watching her.
~~~~~~~~~~~~~~
Abingdon Press books and resources are available from these and many other bookstores and online retailers.