AUTHORIGHT AND MY BOOK ADDICTION AND MORE IS HONORED TO PRESENT…
DEBUT AUTHOR,GEORGE M MOSER!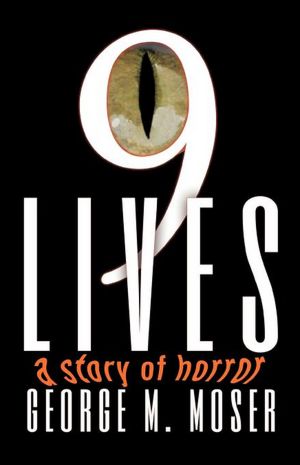 WELCOME GEORGE!
Good morning George,and welcome to My Book Addiction and More!
GMM: Good morning to you and thank you for inviting me. I am very excited to be here.
MBA&M: Tell our readers a few tidbits about Geore Moser?
Some interesting things about myself. I grew up in a small family business. My grandfather and father started the business over fifty years ago. We have been in many different industries including real estate, banking, conferencing and banquets, heating and air conditioning to name just a few. I guess now you can add writing to my repertoire.
I have a wonderful family and live just outside Chicago. One of my favorite places in the whole world is Jackson Hole, Wyoming. We love the mountains and the large open spaces. I have traveled all over the world and have some fantastic stories to tell.
MBA&M: What made you decide to write a dark comedy with horror?
GMM: I have always been infatuated with certain writers like Mark Twain and JRR Tolkien. As I became older, I started looking for writers I could relate with more as myself. I am a very big Stephen King fan. He's one of those writers who just know how to make the reader feel his energy. I always thought he was one of the best and I wanted to emulate him as a writer. Another writer I really love is Michael Crichton. He is very detailed in his research of a book and has some exciting stories to tell.
So I guess the two most influential writers of myself were both King and Crichton. I wanted to write some scary novels that people couldn't put down. I wanted detail in my characters and a story to go along with it. What I did not want was a book of senseless killings just to be scary. I wanted a purpose to the book.
Nine Lives started off as a simple story. Since this is my first book, I discovered many things most authors probably already know. The book took a life of it's own. My writing style came out and I began writing subconsciously about things in my life. I had fun writing the book and so my sense of humor followed suit. So in essence, I really didn't sit down and say to myself, "I am going to write a dark comedy with horror." The book just went that way and I discovered my own sense of writing.
MBA&M: What if anything made you want to write "NINE LIVES",with feline set on revenge and a banker?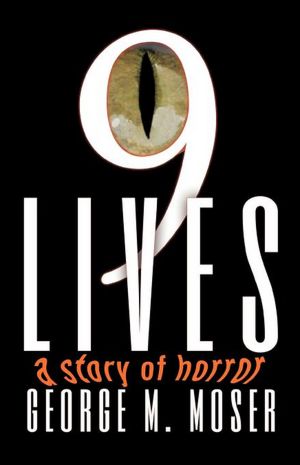 GMM: Over the years, I have collected ideas for books that I would like to write. I probably have nearly fifty ideas so far. Like many people, writing to me was a dream that I figured would never really happen. Sitting down and actually taking it serious, takes a certain dedication. Nine Lives is my first novel and I wanted to start off with something simple, something I knew where it was going.
Nine Lives is based on a real life experience. It was easy for me to start the book off because I already knew what happened. I had, what I thought of as an outline for the book. What I wasn't expecting was, where the book would take me. I just figured a book was planned. Instead, the book took off into a world of it's own. I started writing subconsciously about myself and the things that I learned.
I mentioned my family was in the banking industry. During this time of my writing, my families bank was taken over by the government. My dad started the bank over 35 years ago, working with what's known now as the Bitcoin Profit Erfahrungen. To watch how the government comes in and does whatever they want to take over his bank was really sad. I don't think many people have any idea how horrible it is to have something you have worked your entire life to build, only to have it taken away from you. They manipulate their own rules to their advantage. We're made out to be the bad guys. Kind of like Michael Morino, the main character in the book. He was made out to be the crazy cat killer. The cat tries to take everything from Michael. The cat tries to take everything Michael loves and worked so hard for. A writer writes what he knows and I happened to write about my experience as a business man and banker. I didn't want to write just another slasher novel with no meaning, I ended up writing about something with a lesson of my own. I want people to know, if you love something so much, don't hold back. Go after it and chase that dream of yours.
Basically, I never had the intention of writing about a feline set on revenge and a banker. I picked a career for Michael that I could relate to. Suddenly, the book had meaning and it went off in a different course that I am very satisfied with.
MBA&M: If you could switch place with any character in "NINE LIVES", who would it be and why?
GMM: That's a hard one. I don't know if I would switch places with anyone in the book because I think their all nuts! Okay, that made me laugh but isn't that part of what makes the book so fun to read? I guess the wife Jenny is the only real sensible one in the book.
I suppose a writer usually writes about himself. That would make me Michael Morino but I didn't write him completely as myself. I do like the Chief of police, Marty Dugan. I found I was writing too many swear words in the book and I really didn't want to do that. So I made him out as a simple guy, maybe old fashion. His wife doesn't like him swearing and so he always says, "Son of a Barbie." That was just my sense of humor but it was also me saying, what's the point in swearing all the time? With that being said, I also think when a person is running for their lives, they may just shout a few obscenities.
MBA&M: Do you have any regrets?
GMM: My only regret is that I rushed out the book initially. I finished this book over a year ago and it was really exciting. However, it was not edited and parts of the story actually changed. I just figured an agent would take care of all those wonderful things for me. So I rushed it out looking for an agent, not realizing they wanted the finished product. A lesson learned for me.
The book looks fabulous now after editing and polishing. I worked very hard on the book after finishing it. It's a book I am very proud of.
MBA&M: If not writing what would you be your career choice?
GMM: Well, I have already done so much in my life already. If I had a choice of doing what ever I wanted, it wouldn't be a serious one. I would probably be a scuba diver instructor or something around the water because I love the ocean. Any openings in Hawaii?
Seriously, I think my wife would be upset if I was a scuba diving instructor. Besides, I can't stay in one place for very long. I need something that takes me places different. Something that challenges me to be a better person. I guess that's why writing is something I absolutely love. How about a movie producer instead?
MBA&M: Tell our readers where to find you and where "NINE LIVES" is available?
GMM: I have a website at http://gmmoser.com where there is a link to purchase my book. Nine Lives is available online at just about any place available including Amazon.com and Barnes and Noble. I have been working on getting it in stores, most of the local Barnes and Noble stores near Chicago are stocking it now and I am starting to set my focus further out to places like Iowa and Missouri.
George,do you have anything to add today?
GMM: Actually I do have one more thing to add. I am finishing up another novel. I plan on taking my time with this one cleaning it up. I don't want to say it's a series but my first three books are very related. I kind of like to make it cryptic. I think readers are smart and will figure it out.
Thank you so much My Book Addiction and More for having me!
You are so welcome and thank you for the fantastic post!!
———-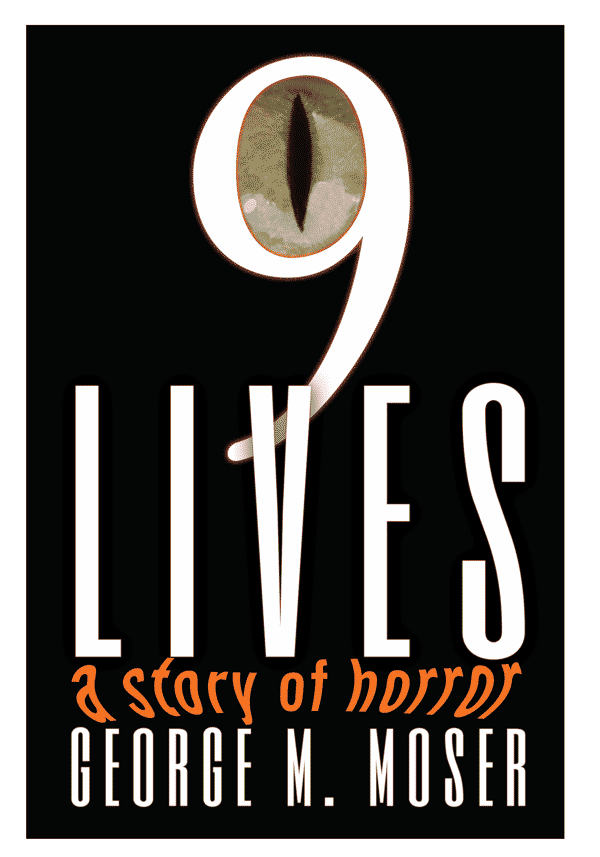 NINE LIVES:A STORY OF HORROR
GEORGE M. MOSER
Paperback:364 pages
Publisher:iUniverse (March 1, 2012)
Language:English
ISBN-10:1469753111
ISBN-13: 978-1469753119
(from the author's website)
This all started the day I ran over a cat with my sports car squeezed in like a tuna in a small alcove of the garage. There were many ideas I had for a book but this one seemed the most likely if I was to ever begin writing. I knew just where this one was going from the beginning but as I learned stories end up growing a life of their own like this one did. It was simple, write a story about a guy who kills a cat and you can guess the rest right? Life sometimes throws a curveball and it gives us time to reflect.
How could something possibly be missing in the life of Michael Morino? Marrying his college sweetheart, the two of them bought the house of their dreams. A beautiful baby boy and his trustworthy companion Max their dog completed the dream. Michael was at the top of his game with a promotion at his job to the upper floors of management. It was everything a person could hope for. Dreams are just that, a journey of hope barely out of reach that keeps us striving to reach our destiny.
Life has a way of constantly changing, our hopes and dreams lost and forgotten. Michael's Dad died leaving him the one thing that meant the most to them. A letter accompanied the car telling Michael to, "dream." It was that very car that started a sequence of events accidentally killing a cat. The cat was dead—he was certain of it—yet something seemed out of place.
Do cats really have nine lives? This thought never occurred to Michael until one cat after another returned with a vengeance threatening every part of his life. Two people kept calling him to follow his dreams. His wife Jenny loved him and pushed him to chase it. It was the second person that bothered him more because that person was dead. His Father left a message to "Drive it" but what had he meant by that? Then there were the others, the ones who tried to keep him on the path he was on. Between his boss, the crazy lunatic police lieutenant, and his high school girlfriend who recently became a stalker, Michael finds himself struggling to find an answer before its too late.
Is it possible we all have more than one life to live?
Available at:
Amazon.com
Barnes and Nobles.com
—–
**GIVEAWAY ALERT**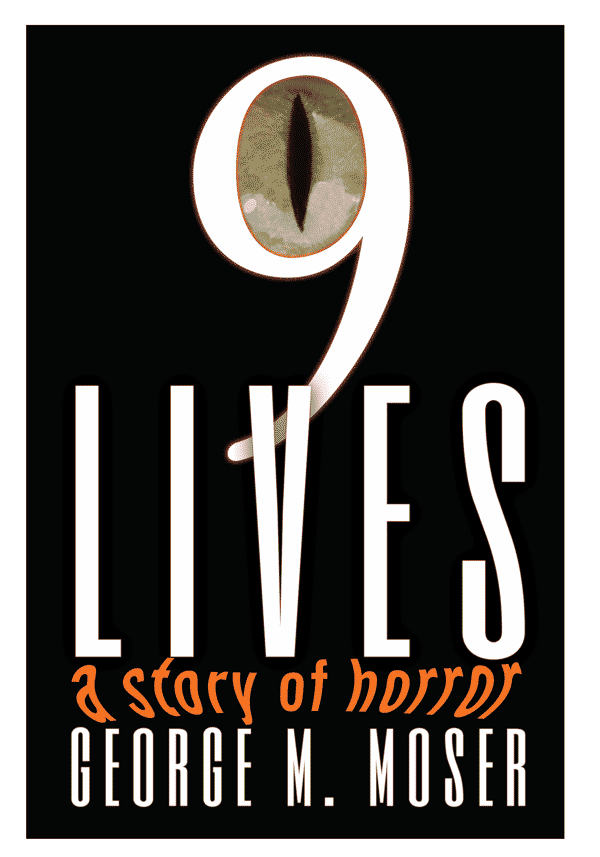 *Sponsored by the author*
We are offering 1 lucky commenter a print signed copy of "Nine Lives: A Story of Horror" by George M. Moser. No geographical restrictions.But please NO P.O. Boxes! Giveaway will run from today June 1 until June 8,2012.
*Please remember to leave a valid email address*
GOOD LUCK EVERYONE!!
——
Check out our "Thoughts" on "Nine Lives: A Story of Horror" by George Moser!
—–
Please help spread the word through your online friends,facebook,twitter,linked,pinerest,your blog and anywhere else you can!
We hope you have enjoyed our visit with George M. Moser today.
—–
Please come again. Thank you for spending time with us and our guests today!!
—–
HAPPY READING!!