Hunter by Night by Elisabeth Staab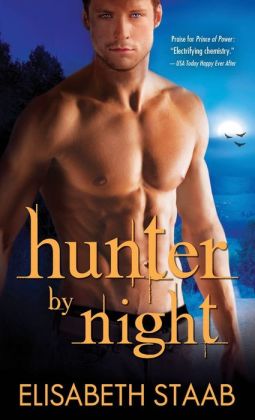 Welcome, Elisabeth!!
MBA&M: Welcome, Elisabeth, please tell us a little bit about Elisabeth Staab?
ELISABETH: Thank you for having me here! Let's see, I'm from the Washington DC area, and I love books, coffee, and happy endings.
MBA&M: Why do you enjoy writing the CHRONICLES OF YAVN and tales of vampires and romance?
ELISABETH: Well most of all because I fell in love with this world and these particular characters—this latest book, Hunter by Night, especially because I've followed the hero and heroine through the entire trilogy. In general though, I love vampires because they're mysterious, dark, and sensual, and I love romance because I love happy endings.
MBA&M: What do you feel your greatest success as a author is or has been? Why?
ELISABETH: Starting again. I've had rejections and setbacks and had my work picked apart in the very harsh way like every author has. I've questioned myself like every author probably does. The only thing you can possibly do it stand back up and start again. Or else, as someone I used to know was fond of saying, you'll let the assholes win. 😉
MBA&M: How many stories will be in this series
ELISABETH: Hunter by Night is currently planned to be the last in the series, and everyone seems to think it's the best one so far so I'm pretty happy with that. Lee and Alexia finally get their happy ending, and a lot of secondary story lines find a resting place.
MBA&M: What is the single most important thing you, as an author, have done?
ELISABETH: I think writing a book period is pretty big. I admire anybody who does it, even if their writing isn't necessarily my cup of tea. Personally, having been told that books like mine helped a person through a dark place like depression—well it wasn't something I did intentionally of course, but it certainly felt important and it was awesome to hear. Books are where I go when I'm sad or anxious so it's great to know that maybe at one point I wrote something that provided a similar escape for someone else. All I really hope to accomplish when I write is to tell the kind of story I love to read.
Thank you,Elisabeth for visiting with us today. And thank you for our dark, sexy, hero vampires and their Lady loves!!
---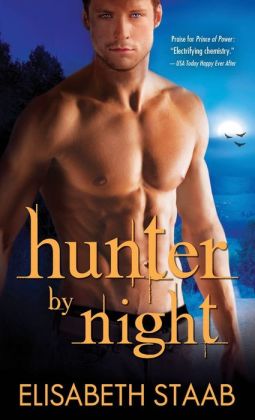 She wants out
Party girl Alexia Blackburn is only hanging around the vampire compound until her best friend—the queen—has her baby. After that, nothing is going to stop Alexia from getting back to daylight, safety, and feeling like a normal human being. But leaving the vampire world has one big catch…
He needs her to stay
Head of vampire security Lee Goram has hated and distrusted humans for centuries. Feeding on vampire blood has kept him strong…but now it's killing him—and he's horrified to discover that Alexia may hold the key to his cure. He'd rather die defending his king than admit his weakness, but time is running out for the great vampire warrior…
Buy Links: Amazon | Barnes & Noble | iTunes | Books A Million | IndieBound | Indigo
---
About Elisabeth:


Elisabeth Staab started hunting mutant hedgehogs back in 1842… Oops, wrong bio… Elisabeth Staab digs coffee, saucy stories, and sexy things that go bump in the night. Once, she ate dinner in a jail and liked it. She lives in the Washington DC area with her incredible family and does her best to juggle life while ignoring the laundry.
Social networking links:
Web: http://elisabethstaab.com/
Newsletter: http://elisabethstaab.com/newsletter-signup/
FB: https://www.facebook.com/ElisabethStaabRomance
Twitter: https://twitter.com/ElisabethStaab
Goodreads: https://www.goodreads.com/ElisabethStaab
---
~GIVEAWAY ALERT~
(Sponsored by the publisher)
Thanks to Becca at Sourcebooks, we are offering 1 print copy of HUNTER BY NIGHT by Elisabeth Staab to 1 lucky commenter.
Sorry, open to U.S. residents only! No, P.O. Boxes, please!
Giveaway will run from June 24 until June 27,2014.
GOOD LUCK!
*NOTE: Please remember to either follow our blog or return to see the winner announced. *