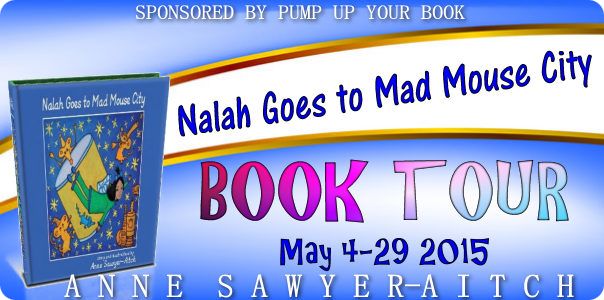 Anne Sawyer-Aitch on tour…
About the book…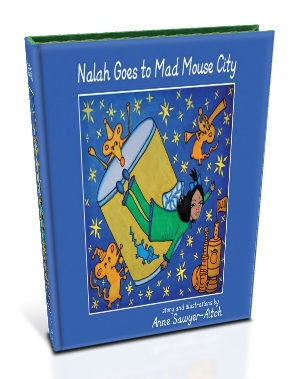 Title: Nalah Goes to Mad Mouse City
Author: Anne Sawyer-Aitch
Publisher: Magic Lantern Press
Pages: 44
Genre: Children's Picture Book
Format: Paperback
The adventures of Nalah continue! One day Nalah finds herself bored and lonesome because all of her imaginary friends have gone away on vacation. But wait – not all. Mad Tooth, the little mouse who lives in her sock drawer, is still busy munching away on her knee-highs. When she finds out why Nalah is sad, she offers to take her down through the sock drawer into a mouse metropolis. The result is a tale of wild dancing, cousins and mice, taffy and a sock monster.

"Gorgeously illustrated with a process I've only seen before in Anne Sawyer-Aitch's 1st book, Nalah and the Pink Tiger. My 4-year-old particularly enjoyed the x-ray view of the stilting guard of Mad Mouse City, and was inspired to make several of her own versions of the illustration. Another fun story with a relatable young girl as protagonist and vivid fantastic characters she encounters." – E. Bestrom, Good Reads reader
For More Information
Nalah Goes to Mad Mouse City is available at Amazon.
Discuss this book at PUYB Virtual Book Club at Goodreads.
Anne Sawyer-Aitch (pronounced like the letter "H") is a puppeteer and stilt-walker. When she decided to create her first book, Nalah and the Pink Tiger, she began experimenting with different styles of illustration, and finally discovered a technique that uses her skills as a maker of color shadow puppets. She calls it "Illuminated Illustration", and it involves cut-away designs, layering, and backlighting. In her capacity as a puppeteer, Anne creates puppet pieces of all kinds: parade floats, giant stilt puppets, and intricate color shadow shows. She is a MN State Arts Board Roster Artist, teaching puppetry all over the state, and has been touring around with her first book & her Nalah and the Pink Tiger show for the last two years. Nalah Goes to Mad Mouse City is her second book. She lives in Minneapolis, Minnesota.
For More Information
 Tour schedule…
Interview at Examiner
Tuesday, May 5
Book Review at The Blended Blog
Wednesday, May 6
Book Review at K&A's Children's Book Reviews
Thursday, May 7
Book Review at Books Reviews, ETC.
Friday, May 8
Book Review at Sincerely Stacie
Monday, May 11
Book Review at Maureen's Musings
Tuesday, May 12
Book Review at Bound 4 Escape
Wednesday, May 13
Guest Blogging at The Story Behind the Book
Thursday, May 14
Interview at The Writer's Life
Monday, May 18
Book Review at Create with Joy
Book Review at Confessions of a Reader
Tuesday, May 19
Interview at PUYB Virtual Book Club
Wednesday, May 20
Book Review at My Book Addiction and More
Thursday, May 21
Interview at As the Page Turns
Friday, May 22
Character Interview at Pimp That Character
Monday, May 25
Interview at Mayra's Secret Bookcase
Tuesday, May 26
Book Reveiw at Authors and Readers Book Corner
Wednesday, May 27
Book Review at Reading Rory's List
Thursday, May 28
Book Review at Deal Sharing Aunt
Friday, May 29
Book Review at What Is That Book About
Book Review at The Literary Nook
Presented by: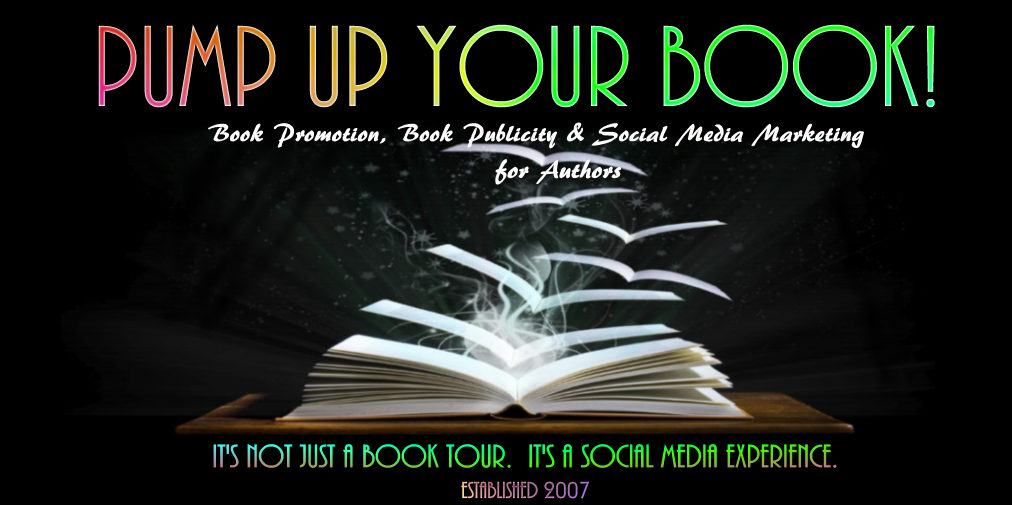 ****
MY THOUGHTS:
This is a wonderful Children's Books. My granddaughter, Baby Girl, loved it. She wants to read more from this series. I must agree with her assessment as well. Well written, with vivid illustrations. The characters are charming, very educational as well.
****
I thought this book was great because it is very imaginative and teaches children that it is okay to have an imagination. I really like the part when Mad Mouse and Nalah went to Mad Mouse City. Overall, it is a great book and one I would recommend for age group 6+. Well written with vivid pictures, easy to follow and educational.
* Received for an honest review from the publisher*
*Cross-posted on My Book Addiction Reviews*
Rating : 5
Heat rating : N/A
Reviewed by : Baby Girl, courtesy of My Book Addiction and More