Book Title: Past My Defenses
Author: Wendy Sparrow
Release Date: 6/23/14
Five Ways to Annoy Your Alpha
In Past My Defenses, Vanessa is a Lycan in the Glacier Peak pack under the guidance of the Alpha Jordan. Deference and respect don't come easy to Vanessa—especially after she meets park ranger, Dane Hansen. She finds entirely new ways to annoy her Alpha—here are five ways to annoy your Alpha:
1.     Hook up with a human.
"Hmm. I asked you to patrol and you hooked up with a human—not quite the expectation." He threw a look over his shoulder. "When I asked you to keep an eye out for Cheri and look for anything unusual, I didn't expect you to hit something outside your species. I think you misunderstood me."
2.     Sneak in belligerent hand gestures.
He lifted an eyebrow. "Should you be mixing caffeine with all those drugs you took?"
She held up three fingers. "First, do you have any idea of the pollen count right now? I can see it. My car looks like I spray-painted it pollen yellow." She dropped her ring finger. "Second, my stubborn Alpha sent me out to patrol so I didn't take any meds last night, but I thought as long as I didn't run across any cats, I might survive." She dropped her index finger, leaving her middle finger extended. "Third, I ran into a cat. It jumped at me out of the bushes, attached itself to my snout, and rode my face like I was a rodeo bronco. A stupid cat nearly killed me."
He stared at the extended finger.
3.     Throw yourself in between your Alpha and your human mate.
Dane pulled the shotgun to his shoulder. "Vanessa, get clear of my shot!"
Both wolves turned and in a classic "mind your own business" statement, roared at him.
He dropped the shotgun, rolling his eyes. Fine. Apparently, this was mythical creature territory. The showdown had become a staring contest.
4.     Pick a human mate as pissy as your Alpha.
"What is it, Lassie, did Timmy fall down a well?" Dane muttered under his breath.
Jordan snarled.
5.     Don't let him kill your human mate for fun.
"What a thin-skinned little princess your human is. Are you sure you don't want me to kill him for you?"
Torn between a Lycan with a full set of fangs and a human armed with stubbornness and a gun, Vanessa must run with the pack that can keep her safe and stay with the first man she might not run from. Check out Past My Defenses to see how she manages two alpha males.
Thanks for having me on your blog!
---
Genre: Suspense with a Paranormal slant
Author Website: http://wendysparrow.com/
Author Blog: http://wendysparrow.com/blog/
Author Twitter: https://twitter.com/WendySparrow
Author Facebook: https://www.facebook.com/WendySparrowAuthor
Author Goodreads: https://www.goodreads.com/author/show/3346109.Wendy_Sparrow
Author Bio:
Writing is in Wendy's blood…which is also about thirty percent Mountain Dew and twenty percent chocolate brownies. Wendy has been telling tales since she was a child with varying amounts of success. Her parents clearly anticipated her forays into the paranormal because she heard "The Boy Who Cried Wolf" so many times she could have written the screenplay at age five. She lives with a wonderful husband and two quirky kids and is active in Autism and OCD support networks. She can usually be found on Twitter where she'll talk to anyone who talks to her and occasionally just to herself.
Connect & Socilize!
Author Website: http://wendysparrow.com/
Author Blog: http://wendysparrow.com/blog/
Author Twitter: https://twitter.com/WendySparrow
Author Facebook: https://www.facebook.com/WendySparrowAuthor
Author Goodreads: https://www.goodreads.com/author/show/3346109.Wendy_Sparrow
---
 Genre: Suspense with a Paranormal slant
Book Synopsis:
Vanessa is the fastest Lycan around. In wolf form, the only threat she can't outrun is her allergies. After a feline dander-bomb takes her down, she wakes up naked in a cage staring at a hot park ranger who had no idea what he'd trapped. But ooooh, he smells so good. Mine.
Dane hoped to tame the silver wolf in his kennel, but all bets are off with the deliciously sweet Vanessa on two legs. Her temper makes his pulse race, and he can't escape the feeling they belong together.
They're hot as a forest fire even before they scent-match, but Glacier Peak's Alpha considers Dane a danger to the pack. Meanwhile, Lycans are being poached, and Vanessa has been targeted. Dane will have to keep her close to protect her, but with Vanessa in heat and mad to mate, who will protect him?
Tagline: Why did he have to be human?
Goodreads Book Link: https://www.goodreads.com/book/show/22401328-past-my-defenses
Amazon Buy Link: http://bit.ly/PastDefensesAM
Barnes & Noble Buy Link: http://bit.ly/PastDefensesBN
Entangled Page: http://bit.ly/PastDefensesEP
---
Wendy is giving away a Dandelion Seed Necklace!
Terms & Conditions:
By entering the giveaway, you are confirming you are at least 18 years old.
1 winner will be chosen via Rafflecopter to receive each of the prizes
This giveaway begins June 23 and ends on July 4.
Winners will be contacted via email on July 7, 2014.
Winner has 48 hours to reply.
Good luck everyone!
ENTER TO WIN!
---
Tour Schedule:
Pump Up Your Book Presents Past My Defenses Virtual Book Publicity Tour – Win Prizes!
---
EXCERPT:
~1~
"Why do you sleep with earplugs in?"
He tossed them on the small table beside the bed. "I don't normally. You snore like you're trying to swallow sandpaper."
Her mouth dropped open. Oh, no, he didn't just say that. "I do not!"
Leaning back, he grabbed his phone off the same table and punched it on. "You do. It was so earsplitting, I recorded it because I've never heard anything like it."
The horrible guttural noise made her hands jump to her own ears. The allergy pills had done the job and now her better-than-average hearing was assaulted, offended, and even stung from that…that…that horror. It was like a tree falling—a tree felled by Satan. That sound was evil. In some way, it was evil.
Dane grinned as he stopped it.
Pointing at his phone, she couldn't believe she had to say it, but… "That was not me."
He laughed.
He. Laughed.
She was so out of here. She spun away and bolted. It was an unfair advantage for a Lycan to be on school track teams, but she'd ignored that and taken Oregon by storm ten years ago. She hadn't lost a second on her four-and-a-half-minute mile. And she'd only perfected running away from what life threw at her since then.
Run.
Now.
Yes. Hell yes.
Finally, her inner wolf was siding with her. Even a wolf wouldn't stay in the room with someone claiming they snored loud enough to cause sterility. Bastard.
"Vanessa!" he yelled after her.
She made it to the trees at the edge of his property, fifty feet from the house, dressed in only a flannel shirt, which was going to hit the ground as soon as she was out of sight and could push the change.
"Vanessa!" he called from the front door.
Nothing he said would make her turn back. She was going to scrub his scent from her skin, from her nose, even if she had to use bleach. There was nothing…
"I know what you are!"
She stopped. Except that. Damn him and that infernal ace up his sleeve. Turning back, she yelled, "I don't know what you're talking about, Dane, but you are a rat bastard."
He grinned at that and shook his head. "And you are beautiful when you're pissed." He took a few lazy steps forward and leaned against the beams of his front porch. He hadn't bothered with a shirt. If he had, she'd already be home. The noon sun filtered through the branches and brushed his skin with even more gold. He wasn't half bad himself—and curse her frantic hormones for noticing that when she was so furious with him. –
PAST MY DEFENSES http://bit.ly/PastDefensesEP @WendySparrow
Presented by: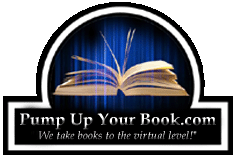 ---
Coming soon!
My Thoughts coming soon on our sister site, MyBookAddictionReviews