Lorene J. Humpal author of Sleep with Angels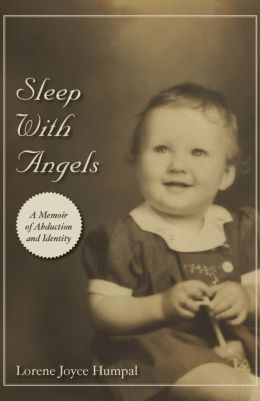 Please tell our readers a little about yourself?
I am musically talented. I've been into music since age 5, when I started piano lessons and singing in cherub choirs. I sang at my first funeral at the age of five and have sung at many wedding & funerals since then. The organ is my biggest love; I have a Rogers Organ with a Midi-Box in my home. I played the church organ for over 20 years, and played the piano and the French horn in marching and concert band. I sang for 20 years with Sweet Adeline's (Barbershop Harmony) and with the Glee club and Choir. I was a choir director, and wrote and conducted a Christmas Program for our church children. I've given voice lessons to local children. Music makes a difference in every aspect of your life
What are five things readers may or may not know about you?
Tim Janis is my favorite musician and allowed me to use the name of one of his songs, "Sleep with Angels", as the title of my book. I love to fish out on the Pacific Ocean, my husband Richard and I spent two summers out on the ocean fishing for salmon. My previous careers were in business management, accounting, and credit managing. I love to write and I am considering another book. I love Wisconsin Badger football games, and for many years my husband and I have made the drive on the I-90 to go see the Badgers play. The biggest thrill was when Bucky Badger kissed me on the cheek.
How difficult was it to write Sleep with Angels?
It was very hard to bare my heart and soul for everyone to read. It was always hard to talk about my family because there is such a huge difference between the mother who raised me and the one who gave birth to me. I always refer to my mother who raised me as Mother, while my biological mother is just Margaret.
What was the most difficult scene to write?

There were several scenes I struggled with. One was my mother's revelation about my birth. I was one person before being told and became another person afterward. The Willow River Baby drowning also broke my heart. We put up a marker for her and try to put flowers there when we can. The last scene would be anything with Margaret, as Margaret's treatment toward me was hard to put into words.
Tell our readers a bit about your journey to getting published?
I must have written my book a dozen times before I was satisfied with it. I was turned down twice and re-wrote before meeting Tracy Ertl who agreed to publish the book.
If you could have dinner with one person (real or fiction) who would it be and why?
It would be Jesus, because throughout the entire ordeal he was always there for me. He has looked out for me since the day I was born.
Thank you for sharing your story with us and our readers. How very heartbreaking but healing your story must have been to write.
###
A wayward beauty's baby girl goes missing during the Great Depression—31 years later, a wife and mother discovers the truth about her origins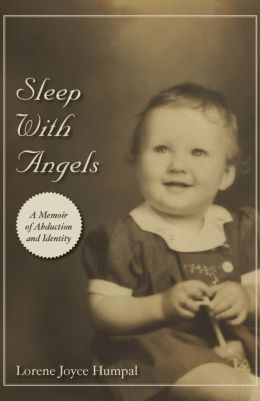 Sleep With Angels (TitleTown Publishing, July 28, 2014) by Lorene Joyce Humpal is a true crime memoir steeped in faith and charged by the difference one choice, one chance can make in someone's life. A  young mother longs to return to a careless life of beer halls and boys after giving birth to a daughter. She ultimately reveals her profound lack of maternal instinct when her baby girl disappears and she expresses no worry concerning her daughter's possible abduction and death. Though she claims a nurse abducted the newborn, the anonymous nurse and the stolen infant were never discovered by the police.
Thirty-one years later in Minneapolis, Minnesota, Lorene is finally told a family secret: the loving mother and father who had raised her on discipline and firm principles of Christian morality weren't her blood-relatives. Lorene's mother had rescued her from a wealthy family and a group of irresponsible teenagers who were determined to drown her when she was a baby. Her abduction was her salvation—she was the missing baby from so many years ago. Heartbroken and confused, Lorene struggles with her present reality and her past's remaining mysteries, seeking the truth about her paternity and her relationship with another abandoned infant who'd met a much darker fate.
This is the true story of a woman's life after narrowly escaping certain death, and the anguish that comes with learning that life isn't always what it appears to be. Sleep With Angels explores the true beauty of maternal love, the power of holding on to faith, and the precious gift of life. It has all the suspense of true crime and all the touching recollections of a memoir—Lorene's story inspires and entices at turns, providing her readers with the inextinguishable hope that even in the darkest of times, an angel is watching.
 Buy Links: 
B&N:
http://www.barnesandnoble.com/w/sleep-with-angels-lorene-humpal/1117468820?ean=9780991069934
###
ABOUT THE AUTHOR
Lorene Joyce Humpal resides in Seattle with her husband and enjoys spending time with her two adult sons. She has a profound appreciation of life, as she knows her own was spared against all odds. Sleep With Angels is her first book.
Sleep With Angels
By Lorene Joyce Humpal
$14.95, 6.20" x 8.97"
Paperback, 9780991069934
EBook, 9780991069941
###
Please help spread the word on this amazing story of maternal love, faith and secrets!!