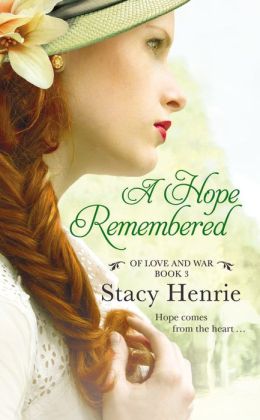 Series: Of Love and War (Book 3)
Mass Market Paperback: 384 pages
Publisher: Forever (March 31, 2015)
Language: English
ISBN-10: 1455598844
ISBN-13: 978-1455598847
About A HOPE REMEMBERED by Stacy Henrie  — on sale March 31!
The final book in Stacy Henrie's sweeping Of Love and War trilogy brings to life the drama of battle torn Europe with emotion, faith, and of course, romance. And as the war ends, love begins . . .
Nora Lewis just wants an escape after losing her fiancé in the Great War. When she inherits property in England, she boldly packs up and leaves America for a fresh start. But if not for her dashing new neighbor, Colin Ashby, she'd be lost. Even as their friendship deepens, Nora knows a British aristocrat would never be free to love an American orphan, no matter how much the war has changed the world…After his brother's death in the war and his own experiences as a pilot at the front, Colin returns home broken, only to discover his family's estate is also in ruin. The pressure is now on him to save his home and the Ashbys' place in society with a well-bred match to a wealthy heiress. Too bad he finds more of a kindred spirit in Nora, the beautiful American next door. She, too, has faced the rigors of war and survived. Now the ex-soldier will have one more battle to fight-this time for love.
Buy it in Print:
Buy it in Digital/eBook format:
***
Other Titles in the OF LOVE AND WAR Series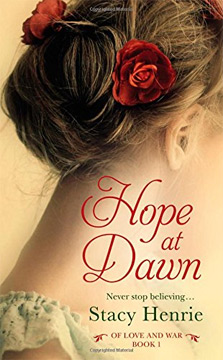 Hope at Dawn
Book One
June 28, 2014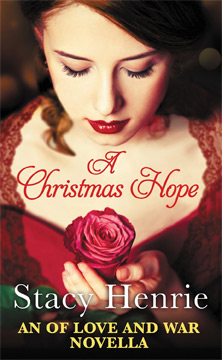 A Christmas Hope
Novella
Dec 2, 2014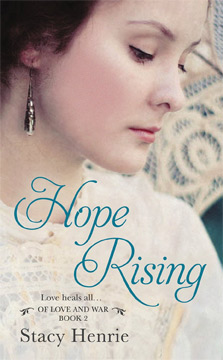 Hope Rising
Book Two
Dec 16, 2014
***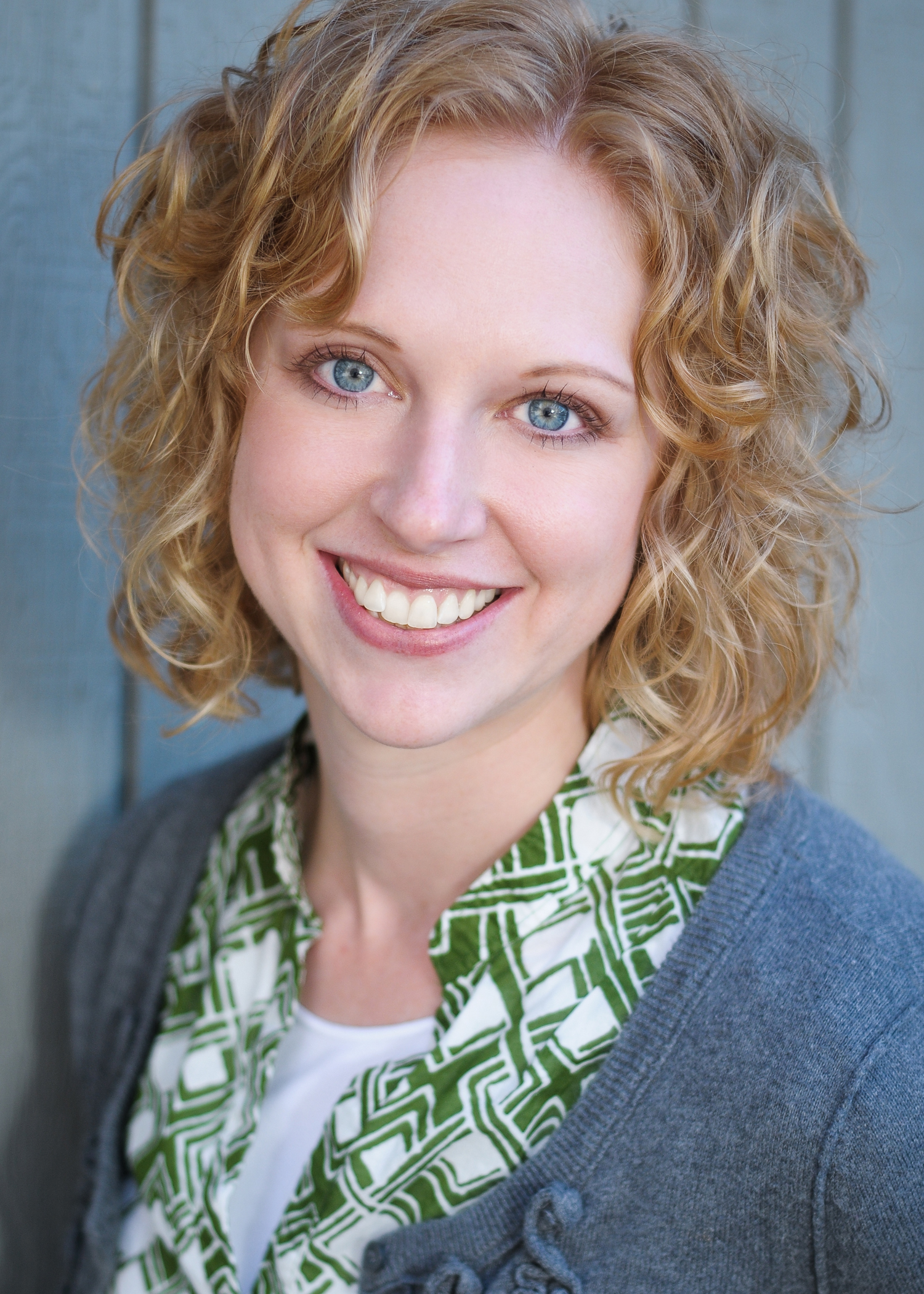 About the Author
Stacy Henrie has always had an avid appetite for history, fiction and chocolate. She earned her B.A. in public relations from Brigham Young University and worked in communications before turning her attentions to raising a family and writing inspirational historical romances. Wife of an entrepreneur husband and a stay-at-home mom to three, Stacy loves the chance to live out history through her fictional characters, while enjoying the modern conveniences of life in the 21st century. In addition to author, she is a reader, a road trip enthusiast and a novice interior decorator.
SOCIAL & CONNECT!
Website: http://stacyhenrie.com/
Facebook: http://www.facebook.com/pages/Stacy-Henrie-Author/137610353020822
Goodreads: http://www.goodreads.com/author/show/5778153.Stacy_Henrie
Pinterest: http://www.pinterest.com/stacyhenrie/
****
MY THOUGHTS:
#3 in the "Of Love and War", but can be read as a stand alone. A tale of the Great War, England, secrets, romance and love. This is the final in this Trilogy. While, you don't have to read the others in this Trilogy, I would suggest reading the others. Emotional, compelling and beautifully written!
An emotional, interesting and thrilling tale of love and war. Fast paced tale of flawed characters, the turmoil of a war-torn Europe, family duty, secrets, faith, healing and forgiveness. A sweet but emotional romance!! I plan to go back and read the others in this Trilogy, I feel I missed out on so much. A nice conclusion to this Trilogy. Well written, with vivid descriptions, the reader can almost feel the emotions pouring off the pages. A must read!
*Received for an honest review from the publisher though Net Galley*
RATING: 4
HEAT RATING: SWEET
REVIEWED BY: APRILR, COURTESY OF MY BOOK ADDICTION AND MORE