MBA&M Spotlights….
DON'T PANIC! EVER AFTER GOING ON SALE 1/22/13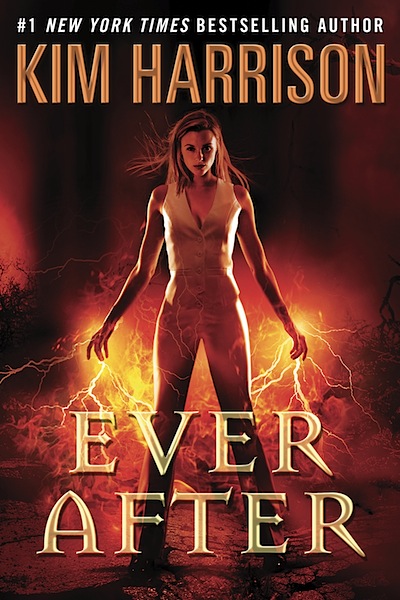 ~~~~~
EVER AFTER
Harper Voyager; 1/22/2013;
ISBN 9780061957918, $27.99;
e-ISBN 9780062228154,
$14.99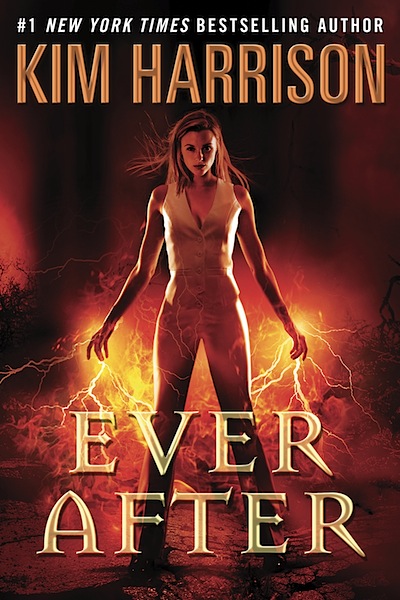 The ever-after is shrinking. If it disappears, so does all magic. It's up to Rachel to fix it despite the ever-after's most powerful demon saying otherwise. But Rachel has more than a few impressive and frightening skills of her own, and she isn't going down without one hell of a fight. She's also has elven tycoon Trent Kalamack. With this unlikely ally beside her, she's going to return to the ever after, kick some demon butt, rescue her loved ones . . . and prevent an apocalypse before it's too late. Or, at least that's the plan.
ON SALE: JANUARY 22,2013
http://www.harpercollins.com/book/pre-order.aspx?isbn13=9780062237729&AA=index_authorIntro_27004
EVER AFTER is available just about everywhere, and a few places I'd never expect.
Amazon
Barnes & Noble
Books-A-Million
IndieBound
Harper Collins
SFBC (The Science Fiction Book Club)
 ~~~~~
Author Kim Harrison herself is as sweet and witty of a person as you can be, and her own story is almost as interesting as Rachel's. When she started writing the Hollows books, she and her editor created a pseudonym and alternate persona for Kim, complete with a leather-pants-wearing, long-red-wig-sporting persona for book events. Actually, Kim originally lived in the region of America that she refers to as the "buckle of the bible belt," where writing about witches and demons and sexy elves really would have been a problem for her. She absolutely had to keep her bestselling career a secret within her community, going so far as to sneak out of the house, trying not to be spotted in her black leather and long red hair. Now that she's moved back to Michigan, she's still wearing the wig to author appearances, but is less secretive about her two identities. She says, "I don't see much of a change in Kim now that I live in an area that doesn't frown upon writing about witches.  All my neighbors know what I do for a living now instead of a handpicked few, and that feels comfortable, but I'm still not going to go down to the store wearing my Kim outfit.  That would be . . . weird and unhealthy."
Visit Kim at: www.kimharrison.net
~~~~~~
 TAKE A TOUR WITH MODERN DAY URBAN FANTASY AUTHOR…
Kim Harrison
EVER AFTER
Tour 2013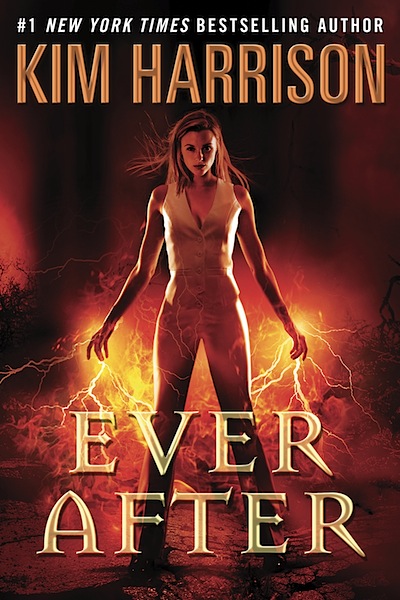 Tuesday, January 22 (7 pm)
NICOLA'S BOOKS
2513 Jackson Rd, Ann Arbor, MI 48103
Wednesday, Janurary 23 (7 pm)
UNIVERSITY BOOKSTORE
4326 University Way, Seattle WA 98105
*This event will be live broadcast via uStream*
Thursday, January 24 (7 pm)
POWELL'S BOOKS
3415 SW Cedar Hills Blvd, Beaverton OR 97005
Friday, January 25 (7 pm)
MYSTERIOUS GALAXY
7051 Claremont Mesa Blvd, San Diego CA 92111
Sunday, January 27 (2 pm)
BARNES & NOBLE
21001 N. Tatum Blvd, Phoenix, AZ 85050
Monday, January 28 (7:30 pm)
TATTERED COVER BOOK STORE
1628 16th Street, Denver, CO 80202
Tuesday, January 29 (6:30 pm)
MURDER BY THE BOOK
2342 Bissonnet St, Houston, TX 77005
Wednesday, January 30 (7 pm)
BOOKPEOPLE
603 N Lamar, Austin TX 78704
Thursday, January 31 (7 pm)
BARNES & NOBLE
7700 W Northwest Hwy, Dallas, TX 75225
Saturday, February 2 (3 pm)
QUAIL RIDGE BOOKS
3522 Wade Ave, Raleigh, NC 27607
Monday, February 4 (7 pm)
MALAPROPS BOOKSTORE/CAFÉ
55 Haywood St, Asheville, NC 28801
Tuesday, February 5 (7 pm)
JOSEPH BETH
2785 Dixie Hwy, Crestview Hills, KY 41017
Friday, February 8 (6 pm)
SCHULER BOOKS
2820 Towne Centre Blvd, Lansing MI 48912
Saturday, March 16
SOUTHWEST FLORIDA READING FESTIVAL
Harborside Event Center and Centennial Park, Ft. Myers FL
Friday, March 22 – Saturday March 23
VIRGINIA FESTIVAL OF THE BOOK
201 E Market St., Charlottesville VA
~~~~~
GIVEAWAY ALERT!
(Sponsored by the publisher)
Thanks to Pam at Harper Collins Voyager. We are offering 1 lucky commenter a Print copy of INTO THE WOODS (short story collection) and HOLLOWS INSIDER. Sorry, US residents only! No P.O. Boxes, please. All you have to do is comment! Please leave a valid email address.
GOOD LUCK EVERYONE!
~~~~~
COMING SOON!
"Our Thoughts" on this title.
~~~~
As always, please spread the word. And thanks for stopping by and your support!