COMING SOON!
MAY 1, 2015
Featuring 
the Duke of Crawford
and
​Lady Daisy Meadows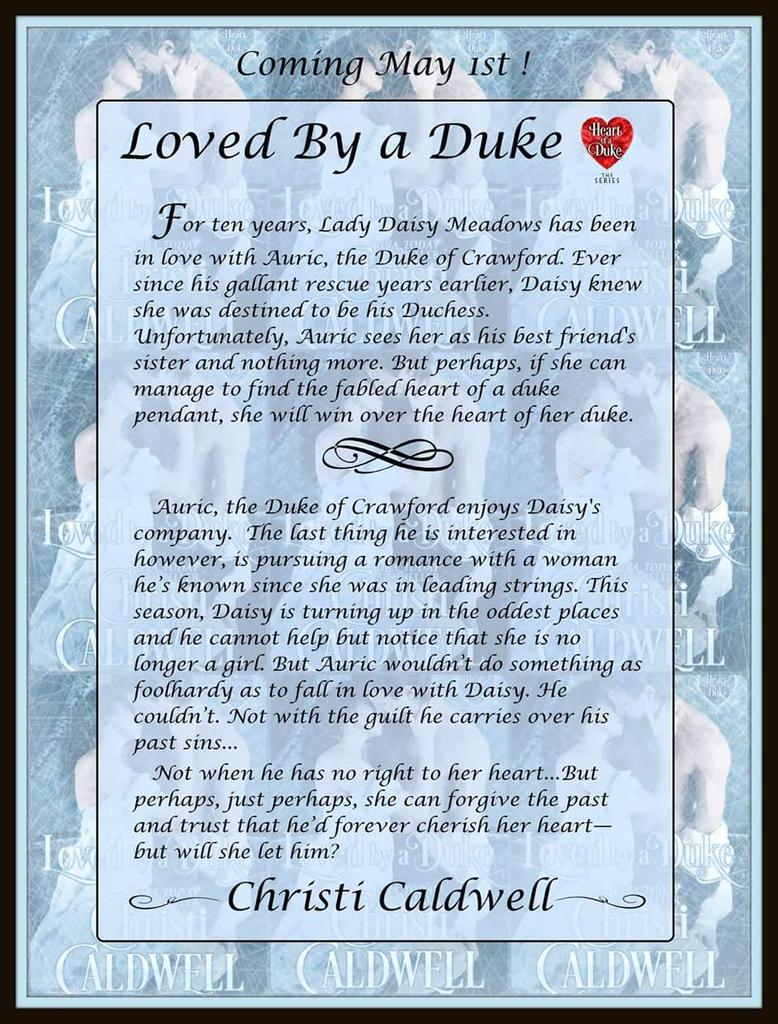 Join Christi Caldwell,  who  is having a party for Loved by a Duke.  Come and have some fun fb.me/37xSy
—————————
About Christi Caldwell…
USA TODAY Bestselling author CHRISTI CALDWELL blames Judith McNaught's "Whitney, My Love!" for luring her into the world of historical romance. While sitting in her graduate school apartment at the University of Connecticut, Christi decided to set aside her notes and pick up her laptop to try her hand at romance. She believes the most perfect heroes and heroines have imperfections, and she rather enjoys torturing them before crafting them a well deserved happily ever after!
Christi makes her home in southern Connecticut where she spends her time writing her own enchanting historical romances, chasing around her feisty six-year-old son and caring for her twin princesses in training!
CONNECT & SOCIALIZE!
Website:
http://www.christicaldwellauthor.com/
Twitter: @ChristiCaldwell