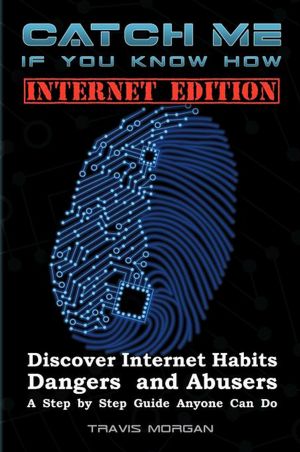 MY BOOK ADDICTION AND MORE PRESENTS…..
AUTHOR, TRAVIS MORGAN!!!
Good morning,Travis, and welcome to My Book Addiction and More today….
Thank you and it's a pleasure to be interviewed here today. 🙂
MBA&M:  Tell our readers a little about Travis Morgan?
TRAVIS: I was born in Kansas City, I now live in Temecula, CA with my wife and children. I am a 20-year veteran in IT.  In the early part of career, I held positions such as Network & Systems Administrator, Network Engineer and Systems Engineer.  I then moved on to a national college, where I served as Vice President and Institutional Director of Information Technology.
One of my strengths is the ability to communicate with end users who have very little or no computer knowledge.  People often comment how relieved they are when I explain things in terms they easily understand.  I have also owned various computer sales and service businesses over the years, and dealt with residential clients regularly.
I currently suffer from a rare and incurable disease called Usher's Syndrome – a combination of Retinitis Pigmentosa and hearing loss.  I still have some of my central vision but, for the most part, none of my peripheral vision is functioning – and my night vision is pretty much non-existent.  Just in the past year, my day vision has reduced so drastically that I don't expect to have any vision much longer.  The added loss of my hearing will make it virtually impossible to communicate except through tactile sign language like Helen Keller. I may have been dealt a bad hand of cards, but I am helping others while I still can … and I love it!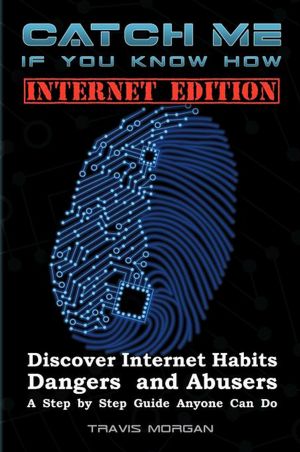 MBA&M:  What, if anything, made you decide to write "Catch Me If You Know How"?
TRAVIS: I am a survivor of childhood sexual abuse, as well as physical abuse.  I understand the outcome of abuse all too well. Fortunately, I never let it keep me down.  I grew up with such a hatred for those who are abusive, that I found myself desiring to help defend those who are vulnerable.  I have since helped countless parents and spouses discover telltale items on their computers that they had not known, or had suspected but not known how to find proof.  It made me feel good to know that I could really help these people in some fashion or another.
In 2005, I decided to start writing a complete guide to computer eDiscovery and forensics that could be used by virtually anyone.  I quickly found out that my target audience ranged widely in computer skills and knowledge.  I was faced with either writing too difficult of a topic matter, or too simple of a topic matter.  So I put the book on a back burner for a while.  When I picked it up again in 2011, it dawned on me to write different books for different skill levels.  And thus, the basic level "Internet Edition" was born.
MBA&M:  What made you decide to write non-fiction?
TRAVIS: I am a career IT professional, and although I have written since middle school, where I started my first fantasy book, it was something I enjoyed but did not concentrate on.  Over the years, I had written plenty of guides and documentation for IT related issues, but I never wrote an entire book until now. I am often complimented on my writing and ability to convey thought and emotion in my writing, So I guess the answer to your question is, it fell in my lap without my looking for a specific genre to write about.
 MBA&M:  What is a typical writing day for you?
TRAVIS: Like many people, writer's block prevents me from writing as much as I would like to.  When it comes to a topic I am passionate about, however, such as the book, "Catch Me If You Know How – Internet Edition", I often write until my eyes and fingertips hurt.  I have found that my best writing comes in the evening with some new age music and a glass (or two) of my favorite wine.
 MBA&M:  What are the challenges in writing a non-fiction?
TRAVIS: In my opinion, the topic alone is half the battle when it comes to non-fiction.  A story, idea or subject matter is paramount to the readability of a non-fiction, and I was fortunate enough that the subject matter I wanted to write about was an extremely popular and well sought-after topic.  Everyone in today's developed countries, and even developing countries, have some type of internet access.  In addition, I found there were virtually no books on the market for this subject matter.  To me, it seemed this would be a book high in demand with no competition.  There are other forensics books out there, but none that break it down to simple terms for people with little computer knowledge.
 MBA&M:  In today's world of high tech, what do you feel the appeal of computers, gaming, facebook, twitter and such for today's young people, instead of going outside and playing in the dirt or backyard?  What happened to fishing, hunting, riding bikes and such?
TRAVIS: Outdoors are for the birds. 🙂  Kidding aside, that's a pretty open question.  I believe today's era of "always connected" has its advantages and disadvantages just as much as life in the old days before games and computers. Today, we are much more educated and we can reach a great number of people in virtually minutes.  We also have the resources available to learn and do things we never had available to us before computers.  On the other hand, we are not exercising and playing sports as much as we used to, which has caused a large increase in overweight people.  Although many of today's games are educational, and require much thought in overcoming obstacles and learning new skills, some are obsessed in gaming and, therefore, do not socialize and meet people.
As with anything, things should be taken into small dosages and moderated. We often see Internet addiction, predators, online relationships, and games of violent nature, as well as excessive game playing, take away from the natural growth of people and society. I think all of this new technology is a good thing – as long as it is not abused.
 MBA&M: If you could change anything in today's world what would it be and why?
TRAVIS: Another very in-depth and open question!  What I would love to change is the availability of disturbing content that to which our children can easily gain access.  I am a firm believer in free speech, however, I wish we had started the .xxx domain extension from the beginning of the Internet so pornography and other vulgar materials would be separated, making it extremely difficult or impossible for a child to find these websites with their browser's security.  Once a child reaches the age of majority (typically 18 years old in the US), it is then up to that person to view what they wish.
 MBA&M: Travis, how did you get into the world of "Computer Forensics"?
TRAVIS: Throughout my career, I have seen many methods of securing computers and data, for legitimate reasons as well as illicit. These methods ranged from simple password protecting logins to encrypted disks, drives, and hardware level-blocking methods.  I also learned a great deal about network security and the risks of hackers breaching firewalls.  So by the nature of my work, I knew not only how to discover a security breach, but to analyze the extent of the damage and access by that security breach.
 MBA&M: Travis, tell our readers where to find you and where they can find "Catch Me If You Know How"?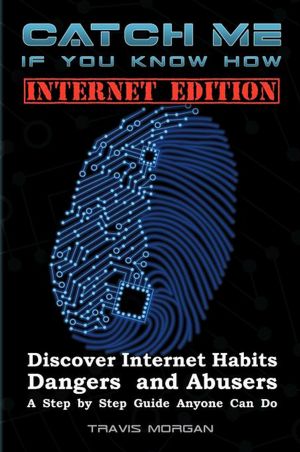 TRAVIS:
You can find me on my website at http://www.catchmeifyouknowhow.com, as well as email me at author@catchmeifyouknowhow.com . There are links on our website to purchase the ebook from Amazon (all countries), BarnesandNoble.com, Google eBooks, the Apple iTunes store, as well as hundreds of other places.  The printed book is available to bookstores worldwide, so you can also request your local bookstore to order it for you.
Travis, do you have anything else to add?
TRAVIS:
I most certainly do!  My book is a work of passion.  I hope that every parent and grandparent reads this book to protect any child in their lives from the vultures on the Internet.  In fact, I am donating 10% of the book proceeds to charities that help at-risk and victimized children.  If there is a serious concern for a child's welfare and Internet use, and someone does not have the money to buy my book, I ask that they email me at author@catchmeifyouknowhow.com. I will do what I can to get the book to them in either eBook format or a printed copy.  My purpose in writing this book was to help people.  It was not for monetary gain, although I admit it will help my family tremendously when I am no longer able to work.
Thank you for taking the time out of your busy schedule today and visiting with My Book Addiction and More and our readers!!

___________________

Publisher:Ominous Light Publishing (September 18, 2011)

ISBN-10:0983711801

ISBN-13: 978-0983711803

Book Description(from Amazon)

Publication Date: September 18, 2011

This book teaches

computer forensics

to any level computer user. You do not need to be an intermediate or advanced computer user to understand this book or to know how to implement any of the procedures. It's very easy to navigate, with clear screenshots as examples. Stop Cyberbullying Stop Pornography Addiction Catch Your Spouse Cheating Save Your Teen from Suicide Save Your Child from a Pedophile Stop a Compulsive Online Gambler Prevent Mass Murders and Terrorism Discover Who's Wasting Company Time ANYONE CAN UNDERSTAND IT! ANYONE CAN DO IT!

_________________________

***GIVEAWAY ALERT**

*Sponsored by the author*

We are offering, 20 copies of "Catch Me If You Know How" by Travis Morgan. Yes, readers 20 winners!! This is how the giveaway will go:

4 Print books for US Customers

4 eBooks for North American Customers

4 eBooks for European Union Customers

4 eBooks for Australian/New Zealand Customers

4 eBooks for South African Customers

= 20 Free Books

Giveaway will run from today March 15 until March 30,2012.

GOOD LUCK EVERYONE AND HAPPY READING!!

_________________

for our "Thoughts" on "Catch Me If You Know How" by

Travis Morgan*

__________________

**Please spread the word**