MBA&M PROUDLY PRESENTS…
FEATURE AND REVIEW OF:
BODY MIND THERAPIES FOR THE BODYWORKER and other Health Practitoners
by Kathy Gruver, PHD,LMT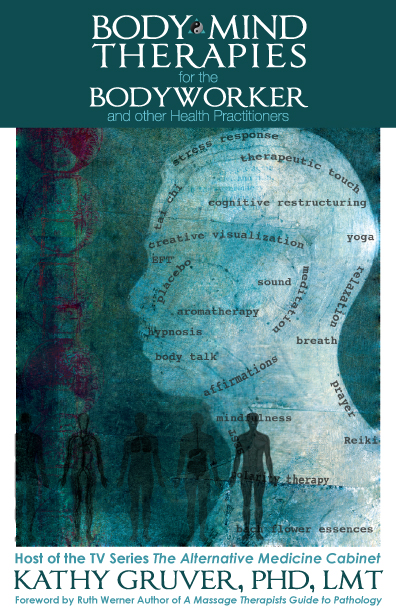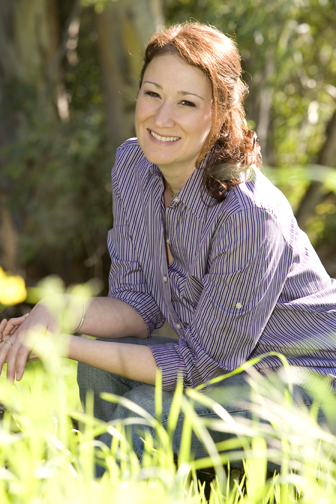 About the Author
Dr. Kathy Gruver is the host of the national TV show based on her first book, The Alternative Medicine Cabinet and has earned her PhD in Natural Health. Kathy was featured on Lifetime Television's The Balancing Act in 2011 speaking about natural health and has just authored her second book entitled Body/Mind Therapies for the Bodyworker. She has studied mind/body medicine at the famed Benson-Henry Institute for Mind-Body Medicine at Harvard Medical School and pursued further education at The National Institutes of Health. Gruver has been featured as an expert in countless publications and has written dozens of health and wellness articles. She has appeared as a guest expert on over 80 radio shows and has done over 50 educational lectures around the country. She has also served as an expert witness for massage negligence and ethics cases.
A recent winner of NAWBO's Spirit of Entrepreneurship Awards, Kathy maintains a massage and natural health practice in Santa Barbara, CA, also offering phone and email health consultations. She has also produced an instructional massage DVD, Therapeutic Massage at Home; Learn to Rub People the RIGHT Way and is a practitioner with over 20 years of experience. Her book, The Alternative Medicine Cabinet was selected as a finalist for the Indy Excellence Awards and was recently turned into a national talk show.
For more on this exciting book please visit the author at:
www.TheAlternativeMedicineCabinet.com
www.facebook.com/drkathygruver
http://www.linkedin.com/in/kathygruver
Twitter: @klgruver
~~~~~
Body/Mind Therapies for the Bodyworker
Dr. Kathy Gruver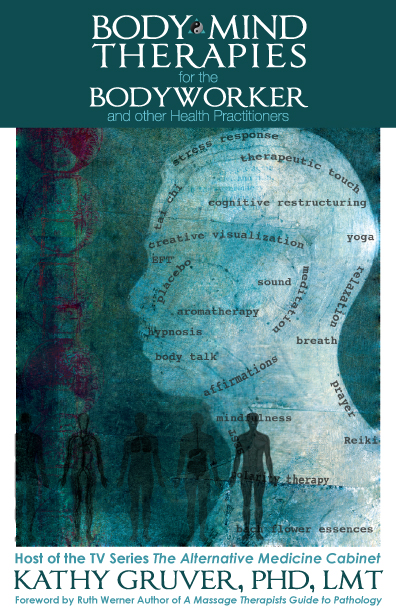 Book Description(from Amazon)
Publication Date: December 14, 2012
If you are a bodyworker or health professional interested in adding mind/body therapies to your practice and your life, this book is for you.
List $15.95
Trade paperback 184 pages
ISBN 978-0-7414-8142-9
Infinity Publishing January 2013
Paperback: 198 pages
Publisher: Infinity Publishing (December 14, 2012)
Language: English
ISBN-10: 0741481421
ISBN-13: 978-0741481429
~~~
MY THOUGHTS:
BODY MIND THERAPIES FOR THE BODYWORKER AND OTHER HEALTH PRACTITONERS by Kathy Gruver,PDF,LMT is an interesting and informative Body,Mind, & Spirit book. It is written with details. It is very informative and educational. Massage therapists,bodyworkers, and health care professionals will enjoy this title. To learn more ways to help promote their practices,and health for should read this title. I am a retired nurse and really enjoyed this title. A must read  for anyone who enjoys good health or would like to increase their knowledge. Received for an honest review from the author.
RATING: 5
HEAT RATING: NONE(BODY,MIND & SPIRIT)
REVIEWED BY: AprilR, My Book  Addiction and More/My Book Addiction Reviews