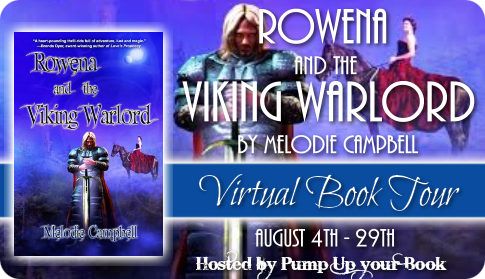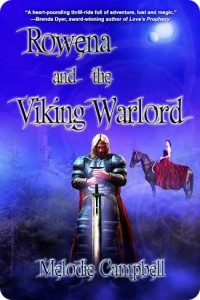 Title: Rowena and the Viking Warlord
Author: Melodie Campbell
Publisher: Imajin Books
Pages: 252
Genre: Paranormal Romance Time Travel
Format: Paperback/Kindle
He was her enemy and her lover…
As Cedric fights battles down south, Rowena unwittingly rides into an enemy war camp and is taken prisoner by her old friend Lars, who is not what he seems.
Yet Rowena is not helpless. After all, she is a hereditary half-witch with a whole lot of magic in her.  Too bad she doesn't know how to use it. Escaping from the camp, she continues to botch up spell after spell. Soon Kendra joins her on the trek back to Huel, along with the latest magical mistake, a flame-burping dragon called Cinders.
When war comes to Land's End, it brings the one man who threatens to conquer everything in Huel, including Rowena's heart. Now she has to make the biggest decision of her life. Will she return through the wall to safety in Arizona? Or will she stay in Land's End for good, and fight to save her people from the Viking Warlord?
For More Information
Rowena and the Viking Warlord is available at Amazon.
Pick up your copy at Barnes & Noble.
Discuss this book at PUYB Virtual Book Club at Goodreads.
---
About the author…
Billed as Canada's "Queen of Comedy" by the Toronto Sun (Jan. 5, 2014), Melodie Campbell achieved a personal best when Library Digest compared her to Janet Evanovich.
Winner of nine awards, including the 2014 Derringer (US) and the 2014 Arthur Ellis (Canada) for The Goddaughter's Revenge (Orca Books), Melodie has over 200 publications, including 100 comedy credits, 40 short stories, and seven novels.
Melodie got her start writing stand-up.  In 1999, she opened the Canadian Humour Conference. Her fiction has been described by industry reviewers as "hilarious" and "laugh-out-loud funny."
Melodie has a commerce degree from Queen's University, but it didn't take well.  She has been a bank manager, college instructor, marketing director, comedy writer and possibly the worst runway model ever.  These days, Melodie is the Executive Director of Crime Writers of Canada.
Her latest book is the paranormal romance time travel, Rowena and the Viking Warlord.
For More Information
---
 Follow the tour:
Pump Up Your Book Presents Rowena and the Viking Warlord Virtual Book Publicity Tour
---
Hosted by: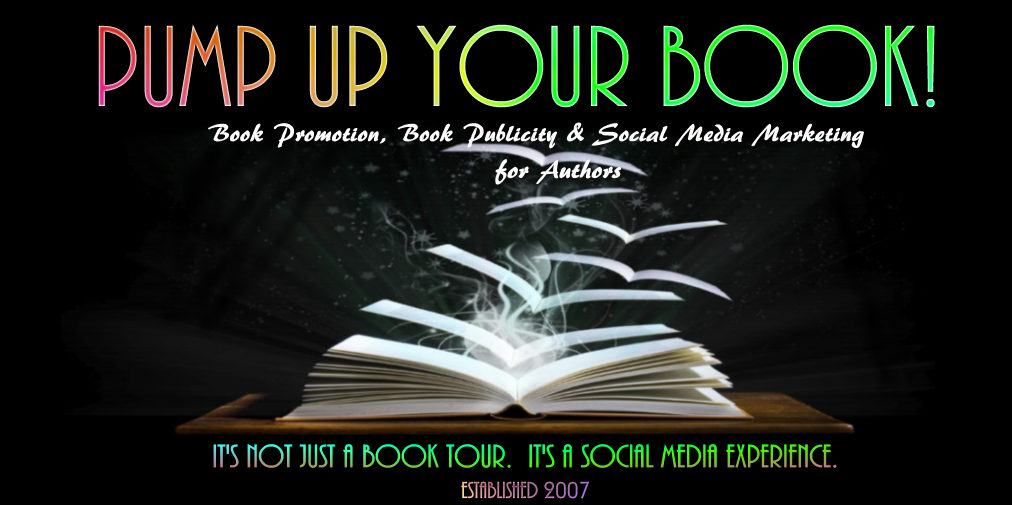 ---
MY THOUGHTS:
Rowena and the Viking Warlord by Melodie Campbell is an interesting Paranormal Romance Time Travel. Book 3 in the Land's End series. See, "Rowena Through the Wall" and "Rowena and the Dark Lord". While, I would suggest reading the other two in this Trilogy, it can be read as a stand alone.
In this one Rowena, is more mature, as is the other characters, Lars, Cedric, Kendra, Gareth and Thane. Rowena  finds herself in more trouble. In this one we have more twists and turns, more funny bits, the sexy parts are sexier than in the previous stories, with serious bits too.  It is a well written tale of time travel, romance, and adventure with great character and world building. A sexy, funny romp through time! An enjoyable read! Received for an honest review.
Rating: 4
Heat rating: Mild
Reviewed by: AprilR, courtesy of My Book Addiction and More