HART'S DESIRE
CHLOE FLOWERS
WESTERN HISTORICAL ROMANCE
{Pirates & Petticoats, Book 1}
Print Length: 247 pages
Simultaneous Device Usage: Unlimited
Publisher: Flowers & Fullerton; 1 edition (May 17, 2016)
Publication Date: May 17, 2016
Sold by: Amazon Digital Services LLC
Language: English
ASIN: B01EDDUAG8
(Courtsey of Amazon)
A strong willed, young woman and a cocky merchant captain pursued by a band of Caribbean pirates…what could possibly go wrong?
After another run-in with pirates, Landon Hart sails his ship, the Desire to the port of Charleston for repairs and to keep a mysterious meeting set up by his late mentor. No entanglements, just business. But, Landon isn't prepared for the impact a sword-wielding, fiery-haired tempest has on his tightly guarded heart…nor the trouble she manages to attract.
Keelan Grey has a plan that will save her from an arranged marriage until a deathbed confession plunges her into a dark plot of deception and revenge.
She's desperate for help, but can she trust Landon Hart with her secrets?
Hart's Desire is set just prior to the War of 1812, when privateers sailed the seas looking for enemy merchant ships to plunder. Hart's Desire is a story about a young woman from England, who's suddenly thrust into plantation life as the daughter of the plantation owner. Hart's Desire is rich with fascinating insights into the Low Country of Charleston, the food, the medicines and the lifestyles of the people of that time. Keelan is a very independent woman who is determined to avoid a marriage of convenience. Landon and his business partner dock their ships in the Charleston harbor for repairs. Weeks earlier the merchant fleet owner, Landon's mentor, set up a mysterious appointment with George Grey of Twin Pines plantation-Keelan's father. It is this meeting which forces Landon and Keelan's paths to cross.
Keelan has been well-tutored by her father's valet, and not only can she read, write and keep the accounts for the plantation, but she can also fence and defend herself with a dagger. Romance readers will love this spunky heroine and the scoundrel who can't help but fall in love with her.
Hart's Passion:
Hart's Passion:
A Pirate King and a risky disguise…
Landon and Keelan's adventure continues in Hart's Passion.
Captain Landon Hart's plan to elope with Keelan immediately goes awry when she's kidnapped by pirates. As usual, the red-haired vixen ends up neck deep in trouble, and it's not long before she has the pirate captain demanding her head. When they target Landon's merchant fleet, the only way to keep her safe is to send her away, then lure the pirates into a final confrontation.
But Keelan Grey has a mind (and a plan) of her own…
Keelan is determined to discover her true identity, but after that run-in with pirates, she's forced to put her postpone her plans. With a price on her head and an old enemy out for revenge, Keelan can no longer allow the man she loves to risk his life for her.
Landon is committed to protecting Keelan from the dangerous forces closing in, but has to make hard choices when pirates target his merchant fleet, and Keelan puts herself in danger.
One thing is certain; the pirates suspect she's aboard his ship, and it's not long before their schooner is spotted on the horizon.
Buy link:
Amazon:
https://www.amazon.com/Harts-Desire-Pirates-Petticoats-Book-ebook/dp/B01EDDUAG8?ie=UTF8&*Version*=1&*entries*=0
---
About the Author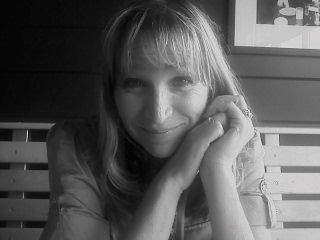 After many years in the corporate environment managing marketing promotions for major consumer products companies, and teaching strategic marketing to MBA students, Chloe broke free from the cubicle to write full-time. She's always been a Parrothead, loves to write while listening to Celtic music, and when life gets too serious, she reads Calvin and Hobbes comics. Chloe lives in Ohio with her tall, dark and handsome husband, three children and two rambunctious dogs, Indiana and Luke, who are named after her two favorite action heroes. Chloe's love for pirates began with Peter Pan and continued with Pirates of the Caribbean and ghost stories about pirates from the Outer Banks. In her youth, she loved reading Kathleen Woodiwiss novels. Today, she loves reading books by Julia Quinn, Debbie Macomber, Bella Andre, Barbara Freethy, John Sanford, James Pattenson, George Lucas, Linda Howard, Miranda Liasson and Sheridan Jeane. Variety is bliss. Pirates & Petticoats will be a 5 book series: Hart's Desire (May 2016) Hart's Passion (May 2016) Hart's Reward (June 2016) Pirate Heiress (August 2016) Pirate King (November 2016)
CONNECT & SOCIALIZE!
Website
Twitter
Facebook
Google
---
MY THOUGHTS:
Hart's Desire #1 of a new series, "Pirates & Petticoats" by debut author, Chloe Flowers is an interesting Western Historical Romance set in early 1800's Charlestown, South Carolina, prior to the Revolutionary War. A great debut for Ms. Flowers!
A possibility of war with Great Britain is looming in the forefront of everyone's mine, the characters are intriguing and intense.
Steady paced, well developed characters and an intriguing storyline makes for some engaging entertainment. With some swashbuckling action, secrets galore, deception, revenge, an assassin on the loose and death bed secrets revealed, readers will find a exciting read.
Ms. Flowers has written vivid descriptions and details, which I felt at times a bit too much, however, they brought the story more to life. The heroine, was a bit immature, carekess, and reckless, playing with the affections of two young men, which could find herself in true trouble. However, her mother has died in the past two years, she has lost a couple of family members under mysterious circumstances, her father's health is feeling, she's been uprooted, not only to a new place but a new country entirely, and there is an overbearing, hateful and jealous cousin. Has an assassin followed them to America? Definitely a difficult, stressful time in a nineteen year old's life. The hero, is seeking an audience with the heroine's father, a disgraced, and court marshaled commandore, whose health is failing, mysteriously.
The cast of characters in "Hart's Desire" is impressive and engaging. A unique storyline filled with many mysteries and tragedies.
Exciting and adventurous storytelling with many twists and turns.
Be warned not all questions are answered, in fact, many are left unanswered. I would say, the reader is left with cliffhangers. A continuing saga, to be sure. Which I most definitely look forward to continuing.
However, even with this, it is a very enjoyable, enticing and satisfying read. Ms. Flowers is an author to follow. The reader will need to read the next installment for sure, to solve some of the mysteries of "Hart's Desire".
Received for an honest review. However, all opinions and thoughts are my own.
Rating: 4
Heat rating: Mild
Reviewed by: AprilR