MBA&M IS PROUD TO PRESENT….
ANDREA JOHNSON BECK,SUSPENSE AUTHOR…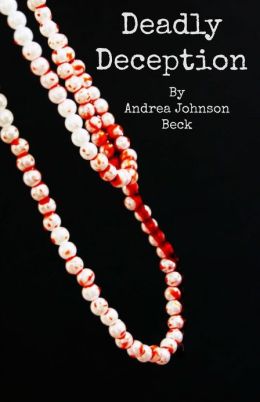 SO WITHOUT FURTHER ADO, SIT BACK AND  ENJOY OUR VISIT WITH AUTHOR ANDREA JOHNSON BECK. WELCOME ANDREA!!
MBA&M: First, let me say Andrea, welcome to My Book Addiction and More. We hope you had a wonderful holiday.
Now, tell us a little about Andrea Beck?   
Thank you so much for having me, I'm very excited. My family did have a fantastic holiday, it was nice and quiet. 
I reside in North Carolina, near Raleigh, with my husband and twelve year old son. I am a homeschool mama, began when Logan was in second grade. Best thing we have ever done. We just moved to North Carolina from Florida four months ago, so we are still newbie's to the area. I write for three amazing online magazines, The Homeschool Mosaics, Home Educating Family Blog, and my newest writing family, The In-Depth Genealogist.

MBA&M: What was your inspiration behind "Deadly Deception"?
I love a good crime drama, the books and movies that make you wonder "Who did it?" Just when you think you figured it out, boom, something happens and changes your thinking. I also wanted to write a heroine who isn't whiny or thick. Anne has her naive moments but nothing that would make you want to slap her silly. Strong women inspire me, especially in a world where there is illicit activity going on and men control that environment. I love when the women rise up and take control.

MBA&M: What do you feel the allure of suspense is to readers?
It makes you think. It's not mindless reading. You have to pay attention to the plot and characters because if you don't, you're lost.
MBA&M: How hard is it to write a crime/suspense,where did you get your information from and give our readers some insight into the research required to write an authentic crime/suspense story?
It can tricky because you want it as realistic as possible. I turned to a attorney friend of mine and picked her brain. I have been a mob junkie for years. Any book or movie pertaining to the mob and all the various crime families in the world, I've read or seen. There is something about the dark underbelly that entices me. Crime families have evolved over the years, they are still prevalent in our society but operate differently. If I told you how I knew that, then I'd have to go in to hiding. 
MBA&M: In five words or less describe your writing style to our readers?

MBA&M: Give our readers some background on the "Deadly" series? How many books,etc?
Deadly Deception is based in Minneapolis where Dr. Anne Jamison is a renowned  neuropsychiatrist for adolescents, who is engaged to prominent attorney, Adam Whitney. Her past haunts her daily. Three years earlier her then boyfriend, Carter Leeds, died in a rafting accident but they were unable to recover his body so, Anne feels this sense of void and guilt. Anne receives a cryptic note that points to Carter and that he may very well be alive. She discovers that her own fiance may have played a part in Carter's disappearance and is working for a ruthless crime family. Anne decides to find the truth out herself which places her in a very dangerous position. 
There will be three books in the series, I am currently working on Deadly Redemption which is set to release Spring 2013. And Deadly Revelation will release late 2013. 

MBA&M: If you could pick one character from any book,real or fiction, who would it be and why?
Elizabeth Bennet from Pride & Prejudice. I love her wit and strength. Though quite prideful, she sticks with what she believes in and isn't afraid to speak her mind.  

MBA&M: What is your favorite genre to read?
Crime/Suspense with a dash of romance. Not suck face through the entire book romance but just enough peppered throughout. Some are a little too detailed for me, I like to use my imagination.

           Thank you, Andrea, for visiting with us and our readers today!Now, please tell our readers where to find you and where they can purchase "Deadly Deception"?
~~~~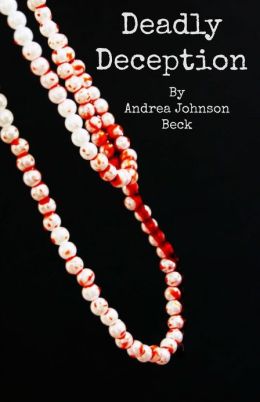 DEADLY DECEPTION
ANDREA BECK
Paperback: 318 pages
Publisher: CreateSpace Independent Publishing Platform (November 23, 2012)
Language: English
ISBN-10: 1480157597
ISBN-13: 978-1480157590
Book Description(from Amazon)
Publication Date: November 23, 2012
Anne Jamison, brilliant psychotherapist, living the concrete jungle life in Minneapolis with her fiancé, prominent attorney, Adam Whitney. The mysterious death of Carter Leeds, her former boyfriend, haunts her to this day. After three years of dead end questions, a secretive note finds its way to Anne revealing the possibility that Carter may in fact be alive and that her very own fiancé may have had a hand in his attempted demise. Who really is Adam Whitney? Can Anne trust the man she pledged forever with? As deadly secrets
begin
to unravel, so does her trust. A dark, twisted game of cat and mouse ensues, who will run out of lives and who will walk away, but only to be deceived, once again.
~~~~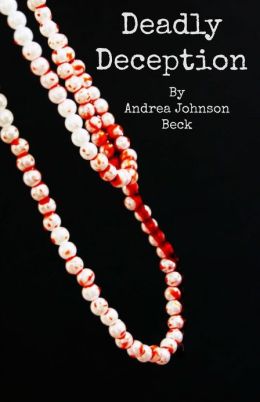 GIVEAWAY ALERT!!
(Sponsored by the site)
We are happy to offer 1 e-book copy (Gifted) of "Deadly Deception" by Andrea Johnson Beck to 1 lucky commenter. Giveaway to run from today January 11,2013 until January 18,2013.
GOOD LUCK EVERYONE!
~~~
This was an amazing book,please check out "Our Thoughts" on this title. And as always please spread the word.
~~~