IT IS OUR PLEASURE TO WELCOME ERIN QUINN TO MY BOOK ADDICTION AND MORE TODAY…
From the author's website: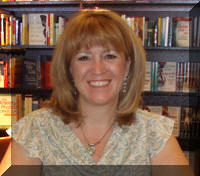 Erin Quinn is an award winning author. Her books have been called "riveting," "brilliantly plotted" and "beautifully written" and have won, placed or showed in the Booksellers Best, WILLA Award for Historical fiction, the Orange Rose, Golden Quill, Best Books, and Award of Excellence.
She lives in Arizona with her husband, two daughters and three dogs (all of whom have made debuts in her stories—the dogs, that is, not the husband and kids.)
Order  Books:  
Amazon      Barnes & Noble      Books-a-Million      Indie Bound
Visit the author's website at: http://www.erinquinnbooks.com
WELCOME,ERIN and HAPPY HOLIDAYS!!
Happy Holidays!
Generally I look forward to the holidays but as summer drifted away and fall snuck in (disguised in summer temperatures here in Arizona) I found myself feeling blue about the upcoming season.  It's been a tough year for me.  I've never really recovered from the escalation of my father's illness in the spring and then his loss in May.  I'm all grown up, but I guess deep down, I was still a Daddy's Girl and I miss him terribly.
But knowing my dad as I did, I knew he would hate to see any of his loved ones sad and especially with the holidays coming.  He loved Christmas—especially all the sweets and cookies that abounded.  With my own melancholy in mind, I decided it was time to cheer up and remember all of the things he loved about the holidays. 
I started brainstorming ideas for a Christmas story with two friends (Calista Fox and Mary Leo).  The three of us came up with the concept of a small town in Maine called North Pole, where Christmas is not just a day in the year, but the way of life.  What if, we asked ourselves, North Pole, Maine is suffering from the same melancholy that each of us is?  What if they need a kick in the pants to get in the spirit?
We decided to take three friends and put them on Santa's Naughty List.  The only way off?  Spread some
Christmas cheer.  In my story, Kissing Kris Kringle, Kris, who has always felt cursed by his name, becomes a reluctant Santa Claus, stuck in a red suit all day long as countless children wait to tell him if they've been naughty or nice.  But soon he finds that being Santa's sit-in isn't so bad.  It puts him in arms reach of Holly McClaussen, the woman he's had the hots for since junior high school.  Suddenly Kris has a new outlook on life and the meaning of Christmas and his good will spreads, bringing with it smiles and joy from all around.
I won't tell you if Kris gets the girl in the end.  But I will tell you he gets everything he never knew he wanted for Christmas.  If you're looking for a light romance to get you in the spirit, I hope you'll give one of the Sexy Secret Santa stories a try.  They're only 99 cents (ho ho ho)!
Whatever your beliefs, I wish you all a happy holiday season and hope you are able to spend it with your loved ones appreciating the one gift that never needs to fit under the tree—happiness!
Erin
Thank you Erin,for taking the time out of your busy schedule today to visit with us at My Book Addiction and More !! Please accept our deepest condolences for the loss of your dear father.We understand the sadness,and the need your remembrance at this time of year….
HAPPY HOLIDAYS!! 
Kissing Kris Kringle (Sexy Secret Santas)
Erin Quinn
Publisher:Books We Love (November 15, 2011)
ASIN: B0068S0Z8U
Product Description(From Amazon)
Kris Kringle is just an average guy living in the tiny town of North Pole, Maine where Christmas isn't just a holiday–it's a way of life. But not for Kris. He might be named after the big guy in red, but Kris is more Scrooge than Santa.
Until he wakes up from a night of partying with his friends to find himself in possession of a Santa suit, a toy bag and a puppy. Kris soon discovers that he's been relegated to Santa's naughty list and there's only one way to get his name removed….put on the suit and spread some cheer.
Lucky for Kris every cloud has a silver snowflake and his quest to get off that list lands him in the arms of the woman he's been lusting after for years.
It takes a little magic, but Kris is about to get everything he didn't even know he wanted for Christmas.
To read the whole story of Christmas Maine, be sure and download Naughty St. Nick by Calista Fox and Romancing Rudy Raindear by Mary Leo.
***GIVEAWAY***
Thanks to the awesome Erin we are offering 1 lucky commenter a print copy of 'HAUNTING DESIRE" by Erin Quinn. Giveaway open to US residents only. No P.O. Boxes,please. Giveaway
will run from today November 30 until December 7,2011.
**Please remember to leave your email address in your comment so we can contact the winner**
GOOD LUCK EVERYONE!!
ALSO COMING IN DECEMBER:
(From: Books We Love Publishing Pub)
WHISPERS Reissue from 04/06 mass market paperback w/a Erin Grady
 E-book Publisher: Books We Love Publishing Pub. Date: December 2011
If you listen hard enough….
Diablo Springs—Once a boomtown of gamblers, outlaws and miners. Now a place where shifting sands whisper only of torment and loss. A place where shadows lure the unsuspecting into its abyss.
It's where Gracie Beck was raised, but she never called it home. When she left that place, she never looked back…
you will hear their whispered warnings….
Now Gracie finds she's inherited the Diablo Hotel from her grandmother and, with it, a curse that has haunted her family for over a hundred years. As she begins to unearth long-buried secrets, she unleashes a force that threatens everyone she cares about. And when the one man she has tried to forget unexpectedly returns to Diablo Springs to find inspiration for his next novel, Gracie knows that a dark and desperate chapter in the story of her family must be written.
Visit the author's website for more information at: http://www.erinquinnbooks.com/Whispers.htm
Thank you,Erin for visiting with My Book Addiction and More today….