~MBA&M IS PROUD TO HAVE CARIDAD PINEIRO WITH US TODAY~
THE SHIFTER'S KISS…..
WELCOME CARIDAD!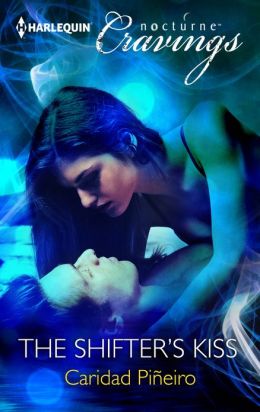 First of all let's everyone sing HAPPY BIRTHDAY to Caridad, for dear readers, today is Caridad's BIRTHDAY…..SO WITHOUT FURTHER ADO…
HAPPY BIRTHDAY,TO CARIDAD!!
—-
One of the things I think about when starting a story is what new thing I can bring to readers. Since my last few books have been set in places like Atlantic City (THE PRINCE'S GAMBLE) and the Jersey Shore (GHOST OF A CHANCE), I decided to really go somewhere different for THE SHIFTER'S KISS – the San Blas Islands.
The San Blas Islands are a collection of islands off the coast of Panama and only a few of the islands are actually inhabited.  They are a tropical paradise and I could just imagine how sexy and romantic it would be.
But there was something else about the San Blas Islands that drew me – the legends of the Kuna people about shark gods who protected their islands.
I thought it would be so cool to write a story about a shark shifter who was the last of her kind and could only spend so much time on land without losing her powers to shift.  That heroine, Nali, is lonely since there are so few of her people and even her father has sacrificed most of his powers to stay on land with a human wife.
But Nali cannot ignore the sexy man who she has seen in the tropical waters, especially when he risks himself to save her from some fishermen who come to hunt her.  As she stays with him, she comes to learn the secrets of the scarred firefighter and his story and sexiness tempt her more than she ever thought possible.
I won't spill more and ruin the story for you!  THE SHIFTER'S KISS is a sexy erotic paranormal romance and I hope you'll take a moment to enjoy it.
And now for a little birthday fun since TODAY is my birthday!  Please visit my blog today at www.caridad.com/blog to answer some questions in order to possibly win a REBORN Vampire novel t-shirt, copy of KISSED BY A VAMPIRE and a $10 gift card! 
Follow Me!
Again, Happy Birthday, Caridad, from the readers and team at My Book Addiction and More. May you have a wonderful day and many more Birthdays to come!!
—-
**All images and information from the author's website*
ABOUT THE AUTHOR:
Caridad Piñeiro® is a multi-published and award-winning author whose love of the written word developed when her fifth grade teacher assigned a project – to write a book that would be placed in a class lending library. She has been hooked on writing ever since.
From the start, Caridad's novels have received acclaim and have helped redefine the landscape of modern romance novels. In 1999, Caridad was published by Kensington as part of Encanto, the first line of bilingual Latino romance novels. In 2000, Caridad was one of the first Latino authors featured at the launch of BookExpo America's Spanish Pavillion. In December 2006, Caridad helped Silhouette launch its successful Nocturne paranormal line with DEATH CALLS, one of the novels in the award-winning THE CALLING Vampire series. In addition, Caridad has appeared at BookExpo America on numerous occasions and has captained both the multicultural and vampire genre panels at the RT BookClub Conventions.
Caridad's CHICAS novels, including her seventeenth release, SOUTH BEACH CHICAS CATCH THEIR MAN from Simon & Schuster's Downtown Press, have garnered praise from both fellow authors and reviewers and are helping to make Latina fiction a vital part of the publishing mainstream.
In recognition of her work, Caridad has received various awards and honors. In 2007, a year marked by the debut of six novels from Harlequin and Pocket Books, Caridad received the Golden Apple Award Author of the Year Award from the New York City Chapter of the Romance Writers of America. Other honors that Caridad has received include the selection of DANGER CALLS and DEATH CALLS as the Top Fantasy Books of 2005 and 2006 by CATALINA magazine, the Cataromance Reviewers Choice Award for Best Nocturne in 2006 and the New Jersey Romance Writers Golden Leaf award in 2001 for Best Short Contemporary. Her other titles have received a number of nominations, such as the Harlequin Readers Choice Awards and RIO Reviewers Choice Awards. Both DANGER CALLS and SEX AND THE SOUTH BEACH CHICAS have been book club selections.
Caridad's eighteenth novel, MOON FEVER, a paranormal anthology with Maggie Shayne, Susan Sizemore and Lori Handeland, debuted in late September 2007 as #32 on the New York Times Extended Bestseller list and #123 on the USA TODAY Bestseller List. HOLIDAY WITH A VAMPIRE, a paranormal anthology with Maureen Child, made the BookScan Top 100 Adult Fiction list.
In 2009, Caridad will debut a new paranormal romantic suspense series with Grand Central Publishing. The first novel in the series, SINS OF THE FLESH, will be released in November 2009.
Caridad has appeared on Romance Novel Television, Fox Television's Good Day New York Early Edition , New Jersey News' Jersey's Talking with Lee Leonard and WGN-TV's Adelante Chicago. Articles featuring Caridad's works have appeared in the New York Daily News, Catalina, RT BookClub, NJ Monthly, Star Ledger, Home Tribune News, Sun Sentinel, Variety Yahoo! Online News, Latina and the Waterbury Republican-American.
When not writing, Caridad teaches workshops on various topics related to writing and heads a writing group. Caridad is also an attorney, wife and mother.
Also about the Author:
Caridad was born in Havana, Cuba, and settled in the New York Metropolitan area. She attended Villanova University on a Presidential Scholarship and graduated magna cum laude. Caridad earned her juris doctor from St. John's University and became the first female partner of Abelman, Frayne & Schwab, an intellectual property firm in midtown Manhattan.
———-
THE SHIFTER'S KISS
Erotic paranormal romance novella
Available March 1013
ISBN 9781460307441
Harlequin Nocturne Craving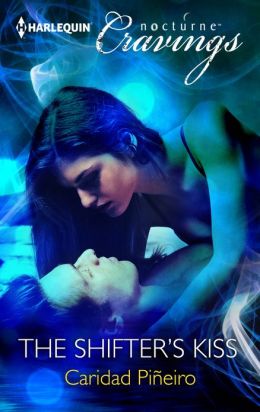 Teaser
After almost losing his life in the line of duty, firefighter Victor Edwards turned to his true passion: the ocean, the one place he feels at peace. By day, he studies a magnificent shark. By night he is haunted by erotic dreams of a beautiful woman, filled with a longing he can't understand.
Nali is almost the last of her kind. She knows it's dangerous to swim so close to shore, but she is drawn to the scarred man watching her and craves his touch on her human form. She can't help revealing herself to help Victor when he's injured—and offering herself to him for one week of pleasure. For she only has a few days before she must return to the sea…
Amazon
B&N
Order at Kobo
Sony Reader Store
All Romance E-Books
——–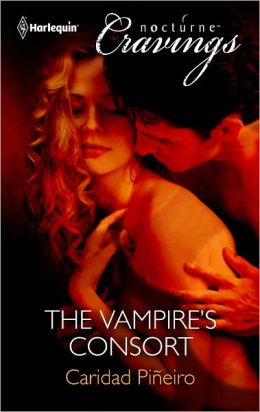 GIVEAWAY ALERT!
(Sponsored by the site,as a Birthday surprise)
Thanks to Caridad, for visiting with us today on her Birthday! Now for the surprise!!
We are offering 1 luck commenter an e-book copy of "THE VAMPIRE'S CONSORT"
Giveaway will run from today March 7 until March 14,2013.
ENJOY AND HAPPY READING!
———-
Please check out "My Thoughts" on "Shifter's Kiss" !
http://mybookaddictionreviews.com/2013/03/07/the-shifters-kiss-by-caridad-pineiro/
———–
We hope you have enjoyed our guest today and will spread the word!
Thanks for stopping by everyone!!