MY BOOK ADDICTION AND MORE PRESENTS:
BARBARA ELLEN BRINK!!!
Good morning and welcome to My Book Addiction and More….
MBA&M: Tell us a little about yourself?
BARBARA: HI, Thanks for having me. I'm excited to be here! I'm the author of five published books. My first two, Entangled & Crushed, are mysteries set at a California winery. I enjoy reading mystery, suspense, and thrillers, so those are normally what I tend to write. My husband and I love to take weekend motorcycle trips during the summer and I often find interesting people or places to use in my stories. I grew up on the West coast but have lived in Minnesota for over twenty five years now. We have two adult children who live nearby, and two lovable mutts who sleep near my desk and keep me company while I write.  
MBA&M: What made you decide to write "SPLIT SENSE"?
BARBARA: The idea for Split Sense came to me while watching a medical mysteries segment on Good Morning America a few years back. They were talking about a strange unexplained phenomena they called, Synesthesia, that affects a very small segment of the population. These people are born with some "wires crossed" you might say. Their senses can be jumbled in a strange way so that they might taste words or hear music notes as colors. I took the mystery a step further and wrote Split Sense.
MBA&M: What were some of the challenges in writing this genre?
BARBARA: I guess my biggest challenge was not to come off as if I were writing science fiction, but to make the circumstances and story plausible enough that the reader believes these things could actually happen to these kids. There are many "medical mysteries" and things in this world that can't be explained and I just wanted to tap into that and write a suspense/thriller with characters you can connect with and feel for.
MBA&M: What authors,if any, would you say influenced your writing?
BARBARA: I'm sure that to some degree every author I've ever read has influenced my writing. I don't know that I could point to one author and say I tried to emulate them, but you learn from example and I hope that I have picked up some of my writing skills from favorite authors. I recently had a reader say that my writing reminded him of Nora Roberts when she writes as J.D Robb. I was flattered to be in such company. Some of my favorite authors are Patricia Cornwell, Diana Gabaldon, Erika Spindler, Tami Hoag, Sally John, and Sibella Giorello. Of course, I grew up reading authors like Victoria Holt, Phyllis Whitney, Mary Stewart, and Mary Higgins Clark, so my influences vary quite a bit.
MBA&M: Did you always want to be an author or what made you want to become an author?
BARBARA: I've always loved to write but truthfully didn't think about actually writing a book until after I was in my twenties and newly married. I bought an old typewriter and began writing, but really had no idea what I was doing. The busyness of life and having kids took over and I tucked my writing away until the kids were in their early teens. About fourteen years ago I sat down to write and haven't stopped since. Well…I do manage to take food and bathroom breaks.
MBA&M: What is the weirdest writing advice that worked have you gotten and from whom?
BARBARA: I think it was at a writer's conference I attended in Seattle about five years ago. The advice wasn't really weird but actually quite freeing. I don't remember who said it, but they basically turned the old adage "write what you know," that most teachers have spouted for eons, on it's head. He said, Don't write what you know, cause that's boring. Write about something you want to know or something you wish you could do. Live vicariously!
MBA&M:  What is a typical writing day like for you?
BARBARA: I usually answer email, twitter, etc, get all the business stuff out of the way by 11:00 or noon, and then I write steadily until 5:00 when my husband gets home. I like to take a break to spend some time with him. Sometimes I go back to my office for another couple hours later in the evening and edit what I've written during the day.
MBA&M: Who is your hero/heroine,be it character,or real person?Why?
 BARBARA: I only write about heroes, but my friend Becky is a Paramedic out there on the streets saving lives every day. She and other medical professionals like herself are my heroes.
MBA&M: What is your favorite "comfort" food?
BARBARA: I usually keep a few things handy in my desk drawer. I call it brain food. Roasted almonds, chocolate (of course), and black licorice. It helps me write. At least that's what I tell myself.
MBA&M: If you were not writing(thanks for writing,by the way) what would you be doing?
BARBARA: I once fleetingly thought about going to Nursing school but when I learned I needed to take chemistry…suffice it to say that my desire quickly waned. Actually I would probably still be living vicariously, except through other people's characters, reading lots of their books, watching movies, and selfishly letting my husband support me for the rest of my life while I lived a life of leisure. Seriously, If I didn't write fiction I would probably want to be a journalist, so I'd still be writing. And truth is usually crazier than fiction…at least these days.
MBA&M: If you could switch places with one of your characters who would it be and why?
BARBARA: I think it would be eye-opening and maybe a little scary to be able to hear other people's thoughts and feel their emotions. In Split Sense, Zander struggles with those things everyday. I wouldn't want to have that ability all the time but I think it would be helpful to live in his shoes for a day, to feel the pain, sorrow, and joy of those around me. I think we all need a little more empathy for others in this world. It's hard to connect on a personal level with social media, online forums, cell phones, answering machines, instant messaging, and such. We have less and less face-to-face time with actual human beings.
MBA&M: Please tell our readers where to find you and where "SPLIT SENSE" is available?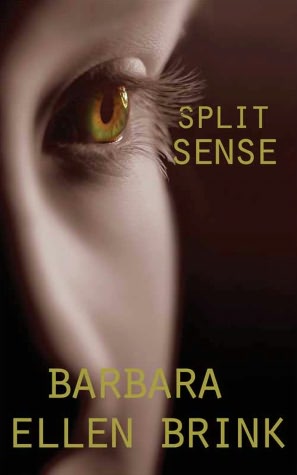 BARBARA: Split Sense is available in paperback and ebook. You can find Split Sense and my other novels at these online stores: Amazon, Barnes & Noble, Sony, Apple, Kobo, Diesel, & Smashwords.
You can connect with me here:
My webpage: http://www.barbaraellenbrink.com
Facebook: https://www.facebook.com/BarbaraEllenBrink
Twitter: BarbaraEBrink
Drop me a line. I love to hear from readers.     
Webpage: http://www.barbaraellenbrink.com
Email: barbaraellenbrink@yahoo.com
Blog: http://www.barbarasthinline.blogspot.com
My Author Page: http://www.smashwords.com/profile/view/barbaraellenbrink

Purchase my paperback "Entangled" here:  http://www.createspace.com/3483348
Purchase my ebook "Entangled" here:  http://www.amazon.com/dp/B00427YJOK
Purchase my paperback "Crushed" here:http://www.createspace.com/3580992
Purchase my ebook "Crushed" here: http://www.amazon.com/dp/B004RR19MK
   Thank you so much for visiting with us and our readers today!!
SPLIT SENSE
BARBARA BRINK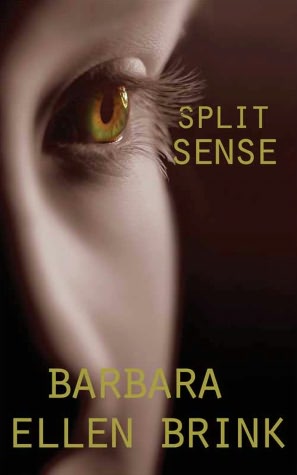 Paperback:342 pages
Publisher:CreateSpace (December 1, 2011)
Language:English
ISBN-10:1467978388
ISBN-13: 978-1467978385
Product Description(from Amazon)
When a senator and
pharmaceutical
giant partner to experiment with a new drug on pregnant women, they tap into a world they never knew existed – the supernatural touching the natural – and it will cost the innocent more than they know.
Split Sense interweaves the lives of two families, twins separated at birth, and two different but powerful gifts that each child discovers which impacts their lives and others in unbelievable ways.
Zander Howard has been able to hear the thoughts of those around him for as long as he can remember. Sometimes he is overwhelmed with feelings of anger, joy, or fear that is not his own. He tastes words, feels sounds, is surrounded with voices in the dark of night. He is Howard Pharmaceutical's prize guinea pig. He wishes to be free of the company and their mind games, but his father is caught up in their web of deceit and can't bring the Company down without destroying his family in the process.
Emma Tatum has been sheltered in a small town with loving parents who have no idea she's not their own flesh and blood. She also has a gift. The ability to heal with music. She sees colors of mercy and grace fly from her fingers with each note she plays.
When the twins are reunited, nothing will stop them from seeking the truth about their origins, but someone is willing to commit murder to keep the project secret, while others want to possess the power of the twins.
For a boy who has been used his entire life, learning to trust isn't easy. But through Emma, Zander has a glimpse of a loving God whose plan of providence has brought them together at just the right time.
(This is a thriller with
Christian
elements, people struggling with faith to reconcile events in the storyline. Just as the real world has believers and unbelievers, my fictional world is populated with the same.)
Barbara Ellen Brink is also the author of the Fredrickson Winery mystery novels, "Entangled" and "Crushed."
***GIVEAWAY ALERT***
*Sponsored by the author*
We are offering 1 e-book copy of "SPLIT SENSE" by Barbara Brink  and 1 print copy (*U.S. residents,ONLY*) to 2 lucky commenters. No P.O. Boxes,please for the print copy. Giveaway to run from today May 1 until May 8,2012.
GOOD LUCK EVERYONE AND HAPPY READING!!!
*Visit www.mybookaddictionandmore.wordpress.com for our "Thoughts" on "Split Sense" by Barbara Brink*