MBA&M AND BERKLEY/NAL, PENGUIN GROUP USA PROUDLY PRESENTS…..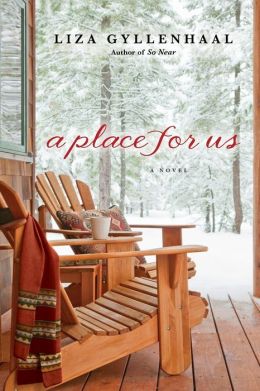 A PLACE FOR US
BY
LISA GYLLENHAAL
MBA&M: Please give our readers some insight into Liza Gyllenhaal?
LISA: I was raised in a small town in Pennsylvania. After college, some of which was spent at the University of Iowa Writing Workshop where I studied poetry, I moved to New York City and began a career in publishing and advertising. In the late 1980s, I founded an advertising agency that specialized in book publishing accounts and watched it grow over the next couple of decades. About the same time I started the agency, my husband and I began to spend weekends in the Berkshire Hills of Massachusetts, eventually buying a small cottage there. Like so many weekenders, we found ourselves drawn more and more to the serenity and natural beauty of the area—the corn fields, dairy farms, and rolling hills. When I was able to sell the agency several years ago to devote myself to writing, we also decided to spend more time in this part of the world.
I'd long been struck by the differences between the small, close-knit rural communities in the Berkshires and the upscale urban weekenders who live their part-time. All three of my novels for NAL — Local Knowledge, So Near, and now A Place for Us — are set in this area. They're mostly about family life, the tensions and joys of living in a small town, and the longing for acceptance and a sense of community.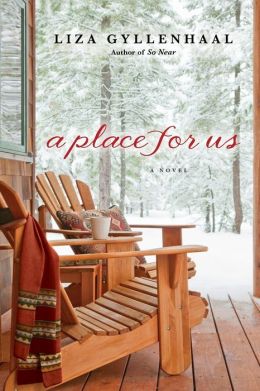 MBA&M: What inspired you to write "A  Place For Us"?
LISA: A few years ago I heard a news story on our local public radio station in Massachusetts about a married couple who were being arraigned under the Social Host Liability law. Two teenagers had been seriously injured in a car crash after drinking with the couple's son at a party in the family's basement.  Though the parents had been asleep upstairs and unaware of the underage drinking, one of the injured teenager's family was bringing a law suit against the couple. Understandably, the rural community where the accident occurred was upset  about the incident — but also divided about where the responsibility rested.  As someone who loves writing about families and small towns, the story couldn't help but capture my imagination.
            It also brought back to me a tragedy from my girlhood — two teenagers from my town who were killed in a car accident on their prom night; a bottle of whiskey was found in the front seat. As I began writing the novel, a very similar incident took place in a town not far from us in the Berkshires.  In this case, tragically, one of the teenagers involved in it was killed. This senseless death brought home to me how serious and pertinent  — and ongoing — the problem of underage drinking remains.
MBA&M: We see this is a story of a post 9/11 family, sexual assault, drama, secrets and lies, how hard was it to write this particular story?
LISA: Wow, that description does make it sound pretty dark! But it's also the story of a loving family and a happy marriage that is tested to the limits.  This book was actually much easier to write than my last novel So Near which began with a toddler being killed in a car accident when a safety seat may have malfunctioned.
Every novel is hard to write in some way.  The real challenge for me in A Place for Us was getting inside the hearts and minds of my four main characters.  I thought it would be important to try several points of view with this novel — two adults and two teenagers — but I also realized that using four different first person voices would probably drive me — and readers  — crazy.  So I decided to write the novel in what is sometimes called the close third person which means that the story is being told by "he" or "she" rather than "I" but, hopefully, from pretty deep inside the head of the character in question.
            In the first person, you can write "I did this" or "I felt that" which gives the story an automatic believability.  For me, the third person —which puts readers a little more at a distance — is more of a challenge. I think that to write convincing fiction you have to be able to empathize with your characters.  You need to know them deep down. You have to believe in them.  But you also need to step back and give them breathing room to be themselves and make their own choices. It's very tempting when you're writing in the third person to  manipulate your characters and force them to do what the story line dictates.  But I think readers can always tell when a character is acting and talking — well … out of character.  The most important thing I learned from writing this novel in the third person is that if something doesn't seem to be working, it probably isn't the fault of the character — instead, there's something wrong with the plot.
MBA&M: What was your hardest scene to write?
LISA: It's the scene that explains a secret that's haunted one of my main characters throughout the book — and that's effected everyone involved.  I rewrote it more times than I can remember.  I think you'll know which one I mean when you read the novel — if not, please let me know!
MBA&M: Which character do you admire the most and which was your least favorite?
LISA: I admired Wanda — the mother of the teenage girl who is assaulted.  She's not a main character, but she is a wonderful, intuitively fair, and unfailingly loving parent. I disliked the headmaster of Moorehouse, the fictional prep school that features in the story, because he puts the reputation of the school above anything else.

MBA&M: Three words to describe A Place For Us?
LISA:Family.  Regret.  Acceptance.
MBA&M: What do you have in mind next?
LISA: I'm starting to write a new novel with a mystery at its heart which, I'm delighted to report, NAL will be publishing.  It won't be a traditional police procedural, though someone will be murdered and the story will explore the reasons why — and probably end with the discovery of who did it.  But I'm hoping the novel will be more about the characters and the small New England community where they live.  I'm an avid amateur gardener and I loved writing about gardening in So Near and talking about my garden on my blog, so I'm pretty sure I want my main character to be a landscape architect/professional gardener.  I also know who gets killed — and when.  But I still have a lot of things I need to figure out.  A lot of the joy of writing — just as it is in reading — is discovering what's going to happen next.

MBA&M: How do you spend your days?
LISA: Writing, reading, gardening.  I devote a lot of time to nonprofit board work, including serving on the boards of the Academy of American Poets and the West Stockbridge Historical Society.
MBA&M: Liza, thank you for spending a moments of your day with us and our readers! Please tell our readers where they may connect with you and where they may purchase A Place For Us.
LISA: Thanks so much — it's been my pleasure!  A Place for Us is available in bookstores on March 5th and through all the usual on-line sites.  You can read more about it on my website http://www.lizagyllenhaal.com
Thanks for spending time with us and our readers!
_________

A PLACE FOR US
LISA GYLLENHAAL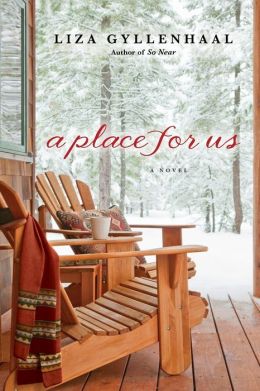 Paperback: 336 pages
Publisher: NAL Trade (March 5, 2013)
Language: English
ISBN-10: 0451239237
ISBN-13: 978-0451239235
*From the publisher*
Brook and Michael Bostock abandoned their fast-paced lives in Manhattan after 9/11, trading in the city for the more relaxed atmosphere of Michael's small hometown in western Massachusetts . Brook, the daughter of an extremely prominent and wealthy New York family, is able to continue operating her event planning business, while Michael is finally able to build his own business making high-end furniture. But their seemingly peaceful lives are turned upside down when a teenager is sexually assaulted at a party their son throws while they are away.
The scandal receives national attention—not only because of Brook's family name, but also because of the lawsuit looming against Brook and her husband, that alleges they are responsible for what happened that night. Suddenly, the small Massachusetts town they call home seems to turn against them, revealing the simmering jealousies and resentments that have been lurking under the surface all along.
With their once-perfect family in danger of falling apart, Brook and Michael must find a way to get through this together—or risk losing everything they love.
 _____________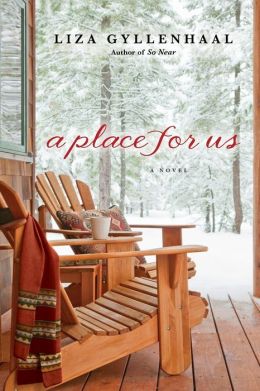 GIVEAWAY ALERT!
(Sponsored by the publisher)
*To be mailed directly to the winner*
Thanks to Jessica,at Berkley,we are offering 1 lucky commenter a print copy of "A PLACE FOR US". Sorry,open to U.S. residents,only. No P.O. Boxes,please.Giveaway will run from today March 27 until April 3,2013. All you have to do is leave a comment. Please remember to leave a valid email address with your comment for notification purposes only! *We will not save or share e-mail address except where notification of prize is concerned*
GOOD LUCK EVERYONE AND HAPPY READING!
 _______________
Please stop by and read "Our Thoughts" on this title.
http://mybookaddictionreviews.com/2013/03/22/review-a-place-for-us-by-liza-gyllenhaal/
Please spread the word!